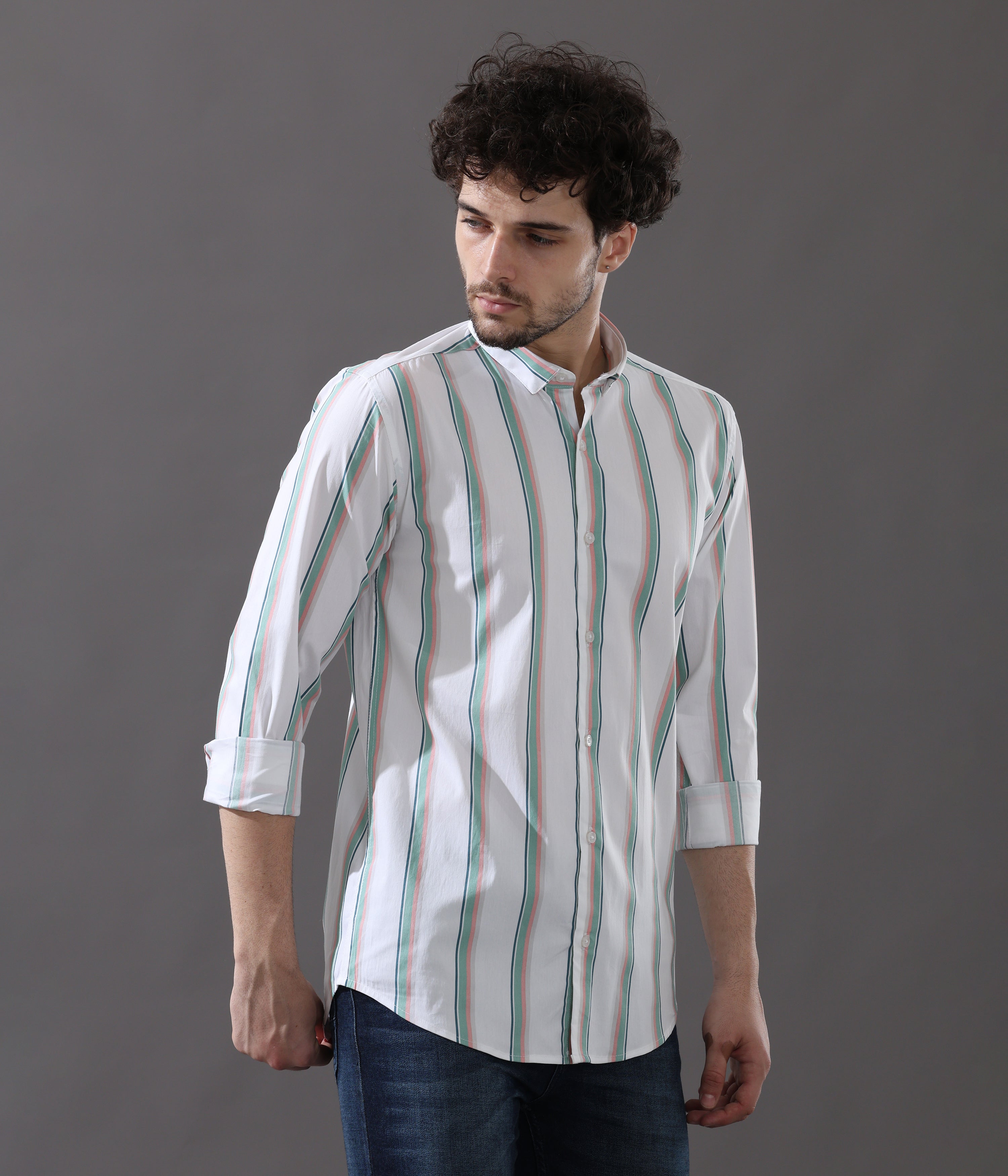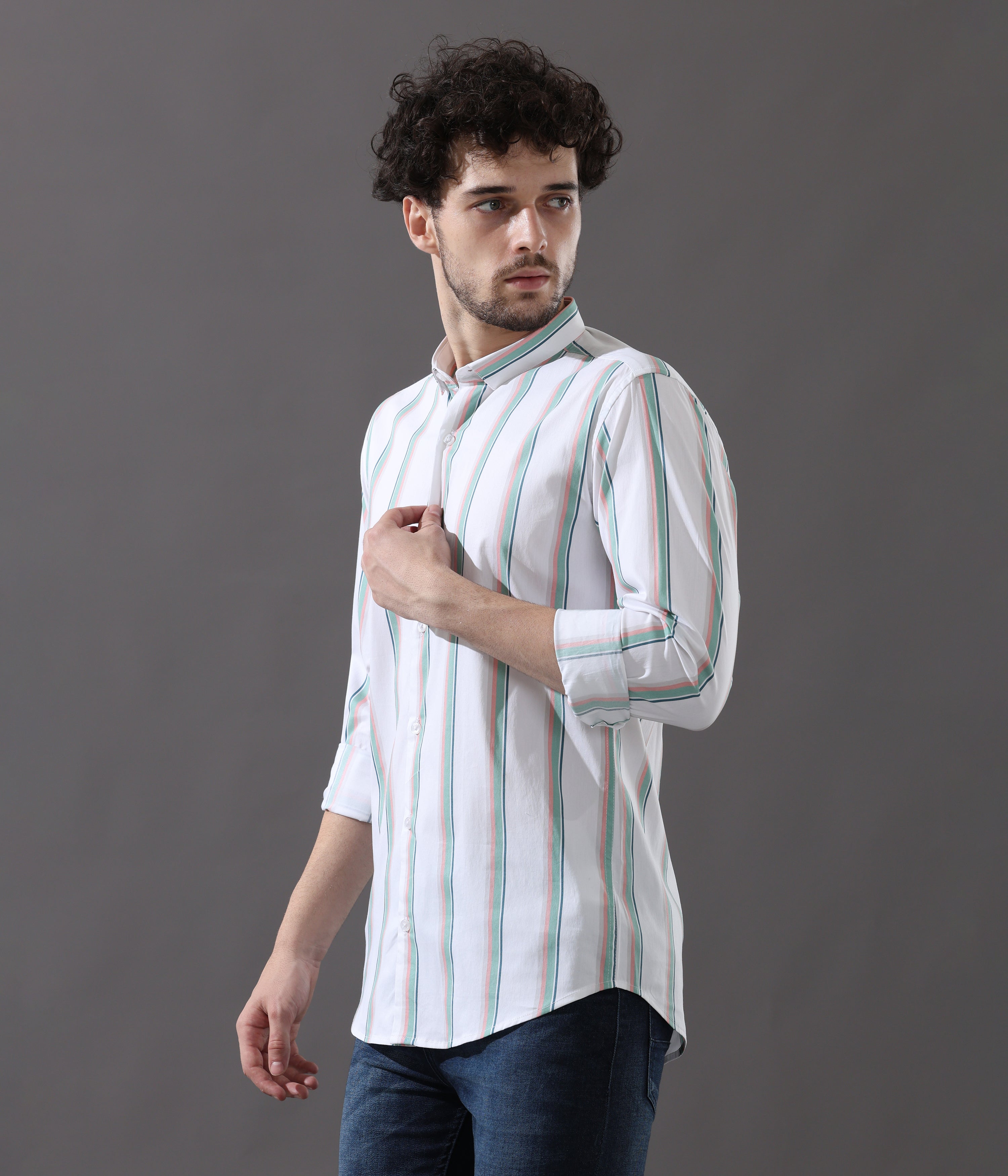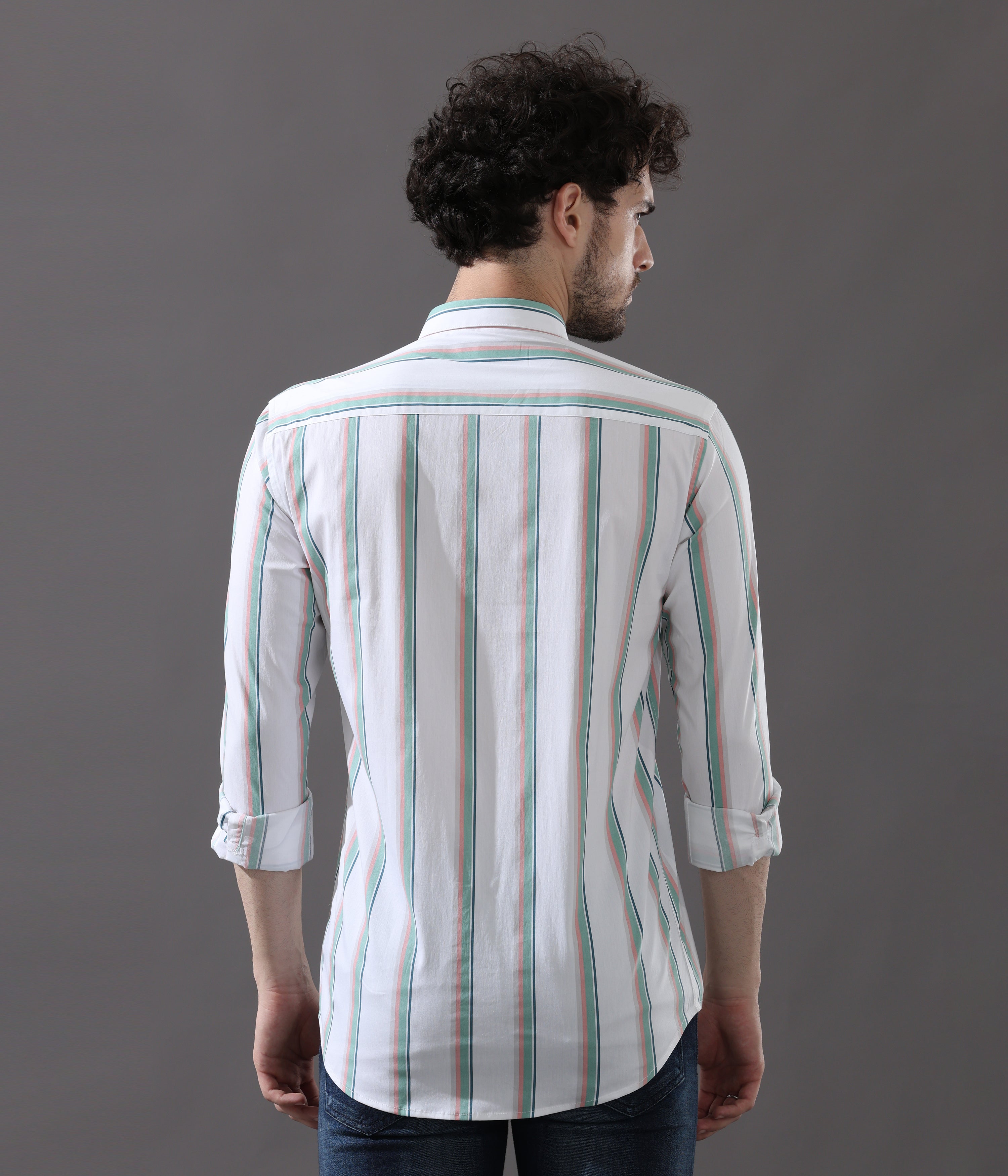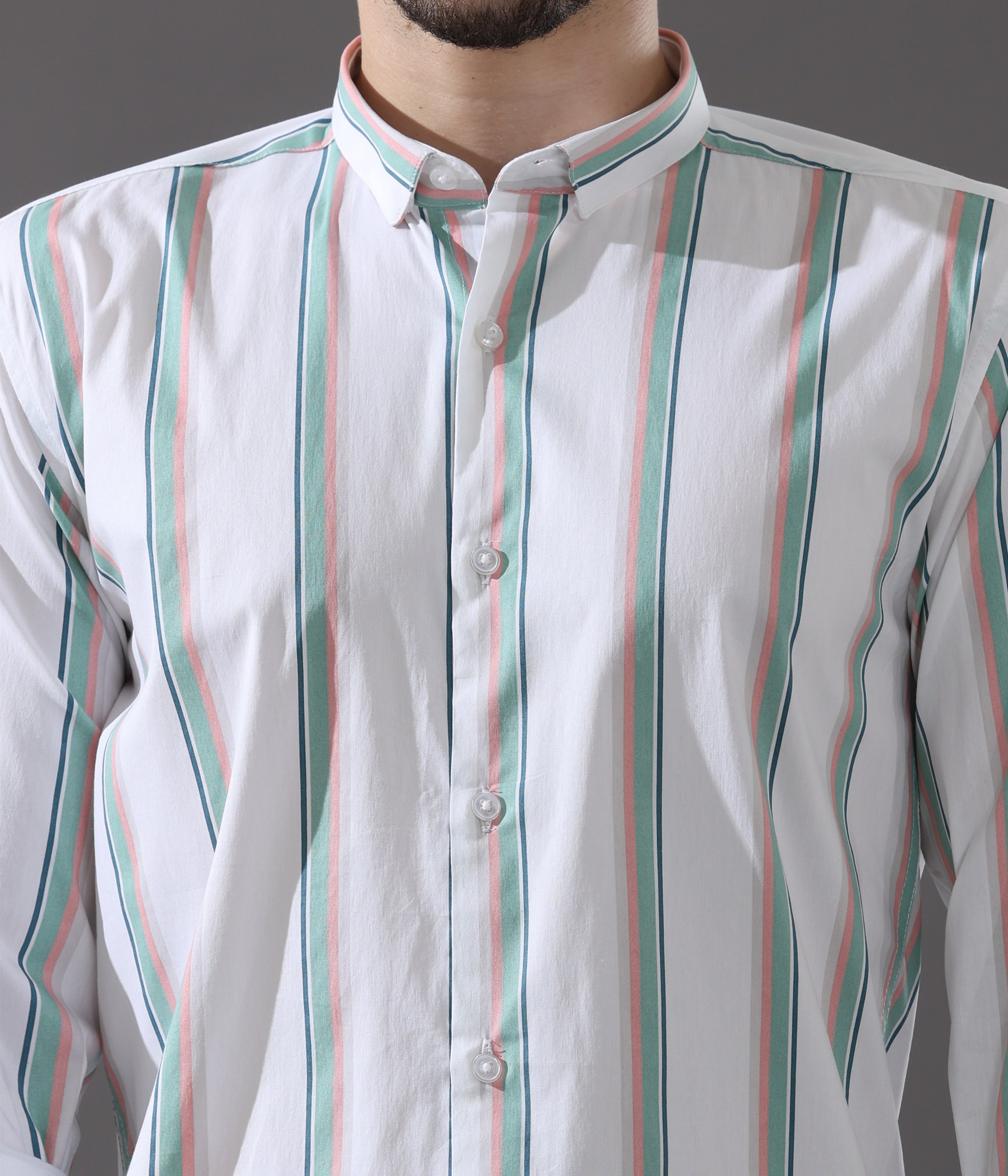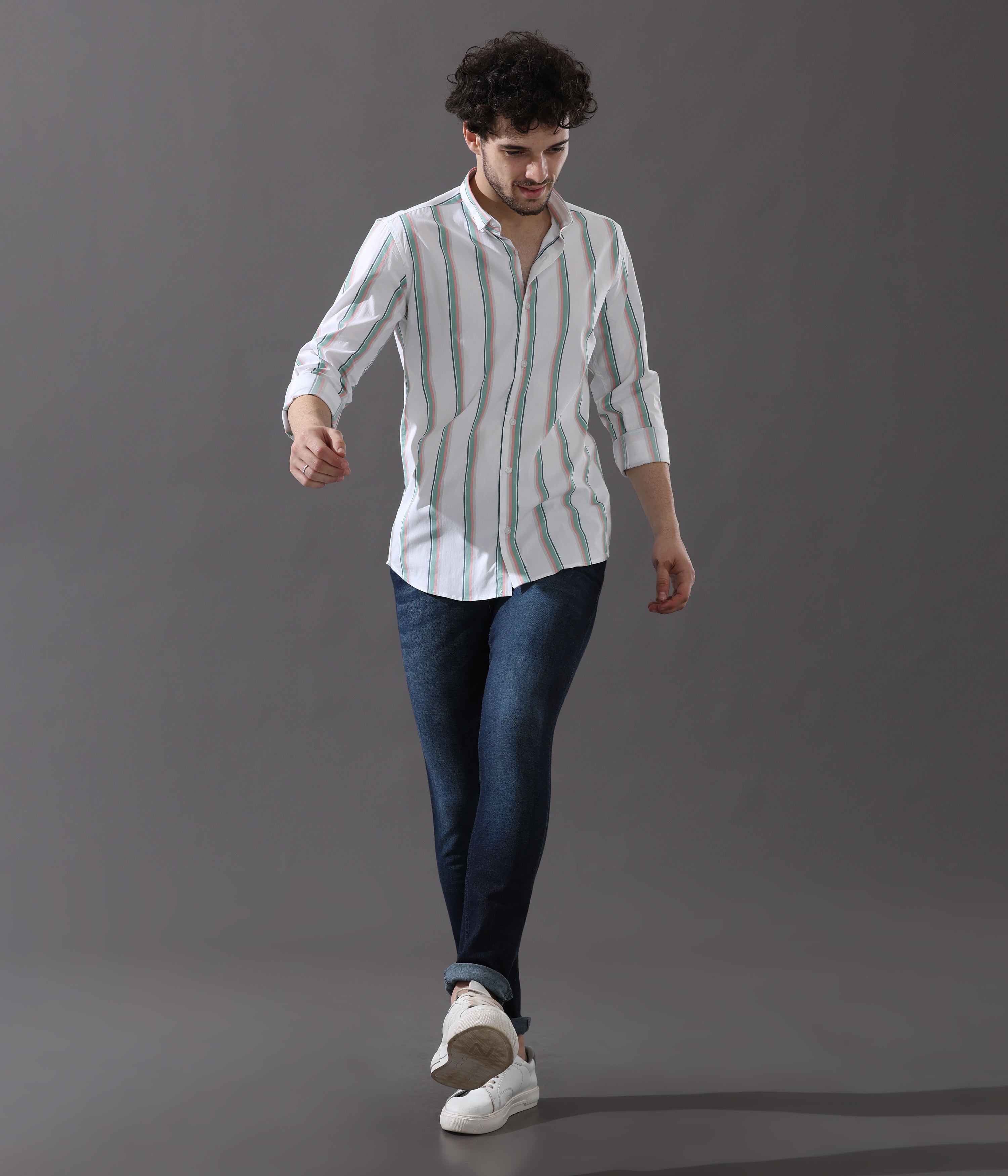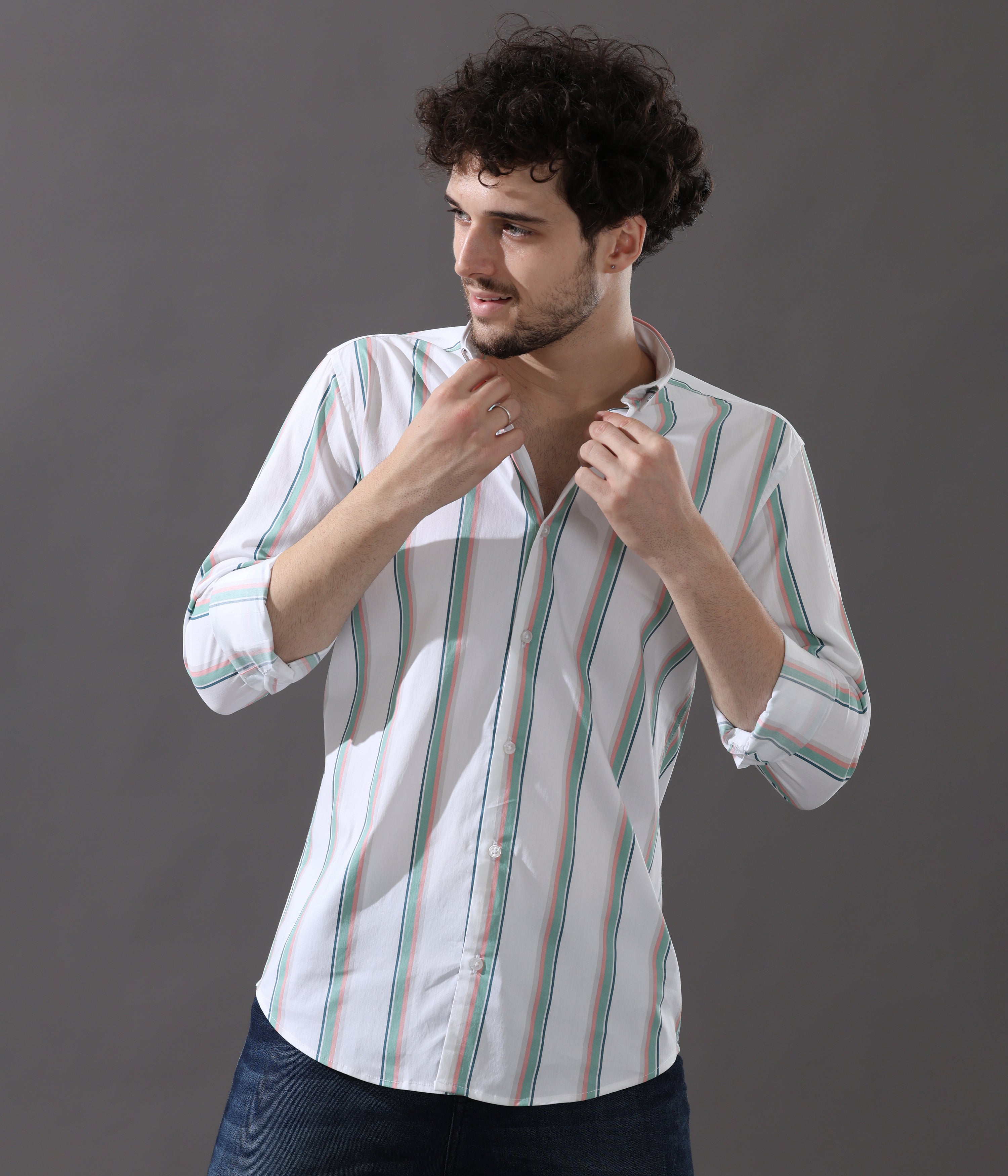 Tropical Green Stripes Shirt
Unleash your inner adventurer with our Jungle Green Stripes Shirt. This rad shirt features vibrant green stripes that exude a tropical and playful vibe, making it an excellent choice for a fresh and adventurous look.
Key Features:
Slim Fit: Designed to provide a sleek and modern appearance while ensuring comfort.
Small Cutaway Collar: The small cutaway collar adds a contemporary touch to your neckline.
Self-Front Design: Crafted with attention to detail, the self-front style enhances the shirt's overall appeal.
Normal Cuff: The normal cuff style offers a classic finishing touch to the shirt.
Vibrant Green Stripes: The bold green stripes give the shirt a tropical and lively character.
High-Quality Cotton: Crafted from premium cotton, this shirt ensures breathability and comfort.
Fresh Stripe Print: Featuring a vibrant stripe print, this shirt adds a playful and fresh element to your outfit.
Embrace the spirit of adventure with the Tropical Green Stripes Shirt. Whether you're seeking a playful look for a casual day out or want to stand out with a tropical flair, this shirt is the perfect choice. Add a touch of freshness and vibrancy to your style with this unique piece.