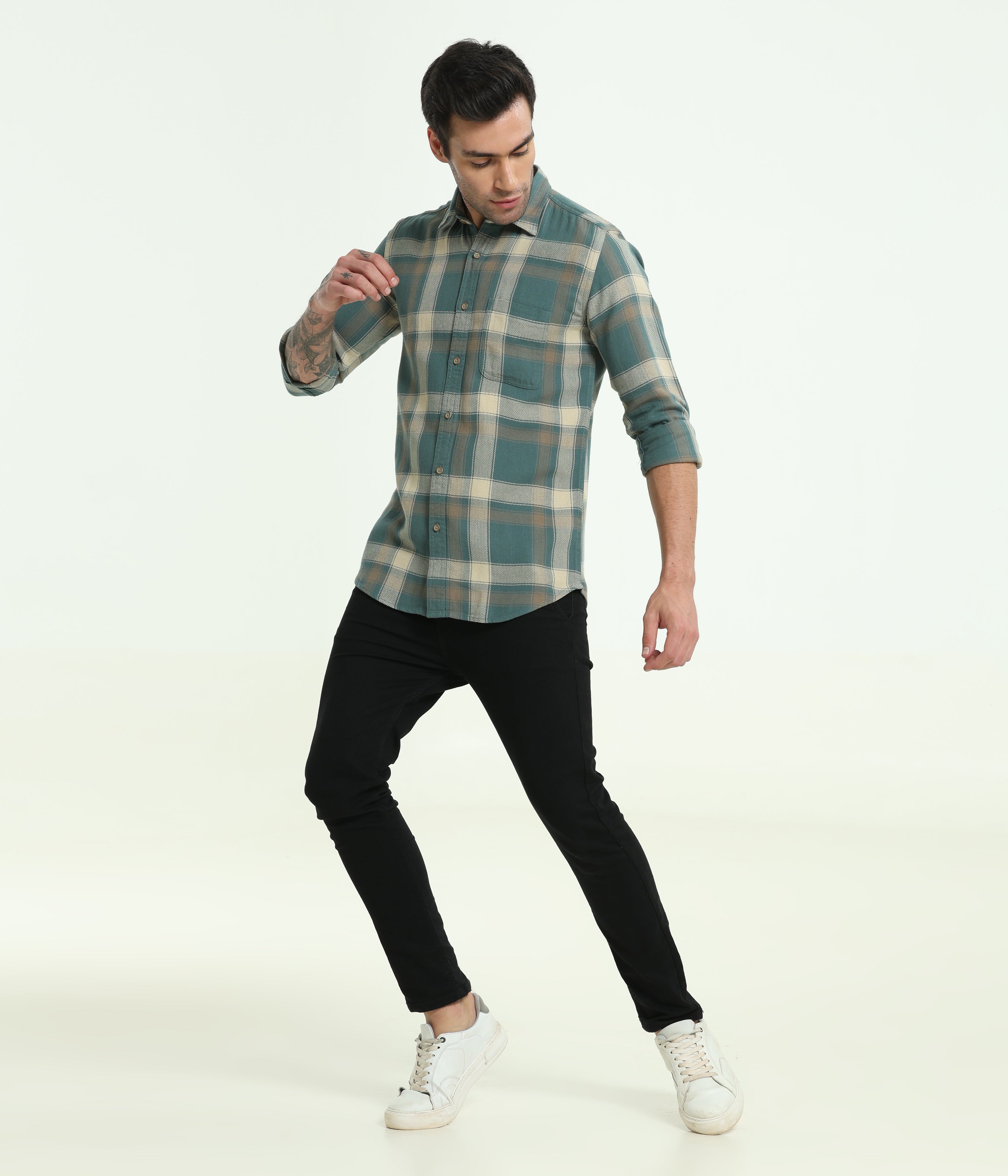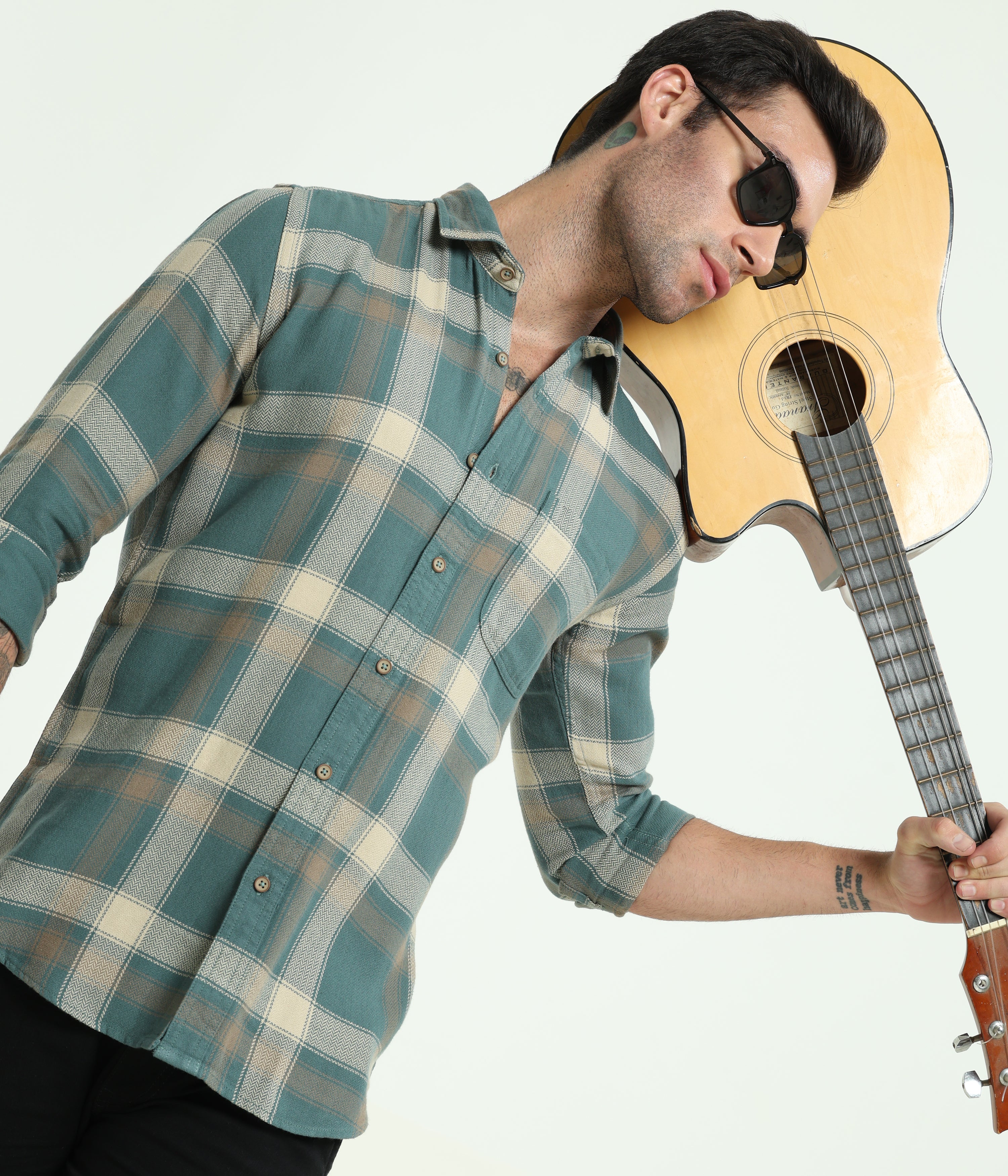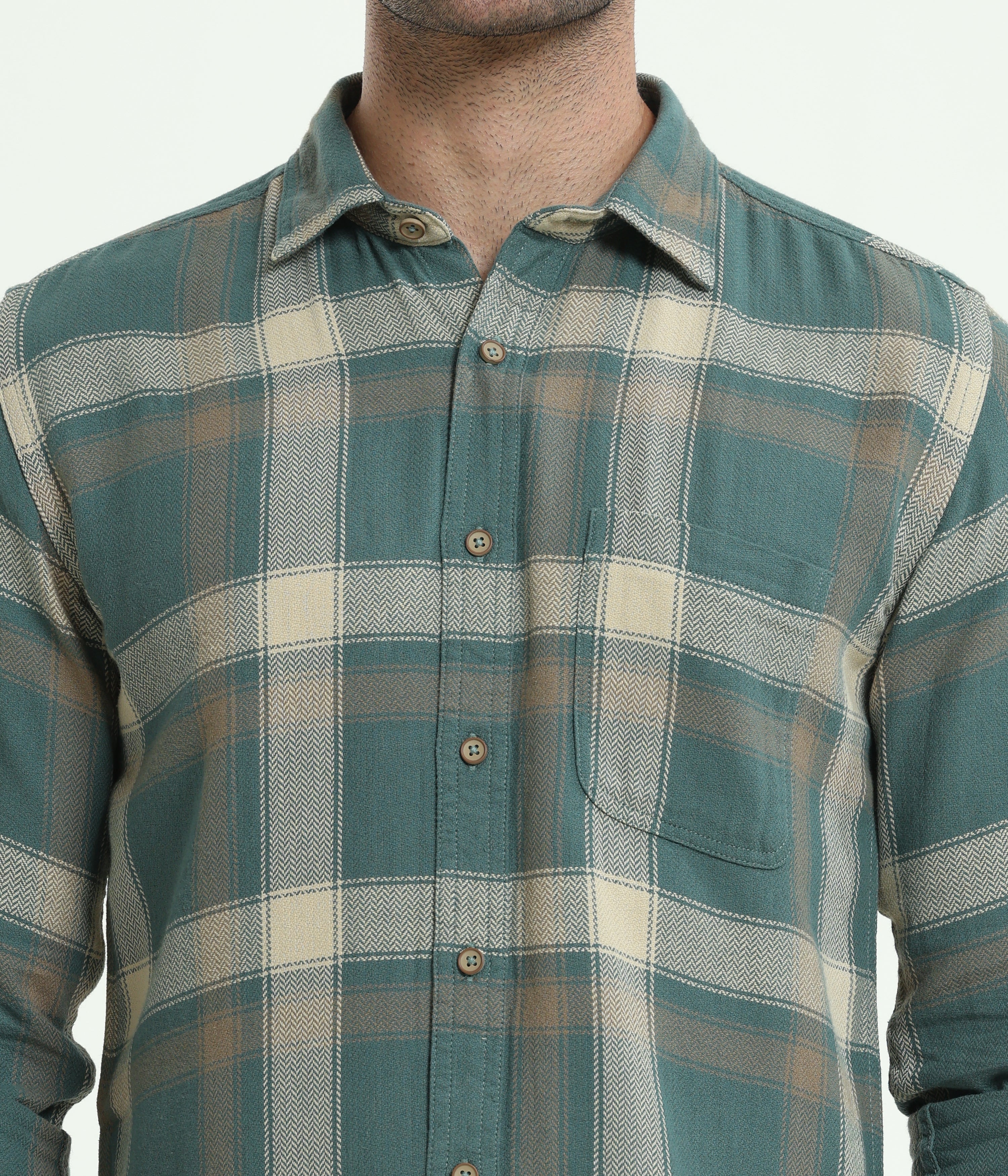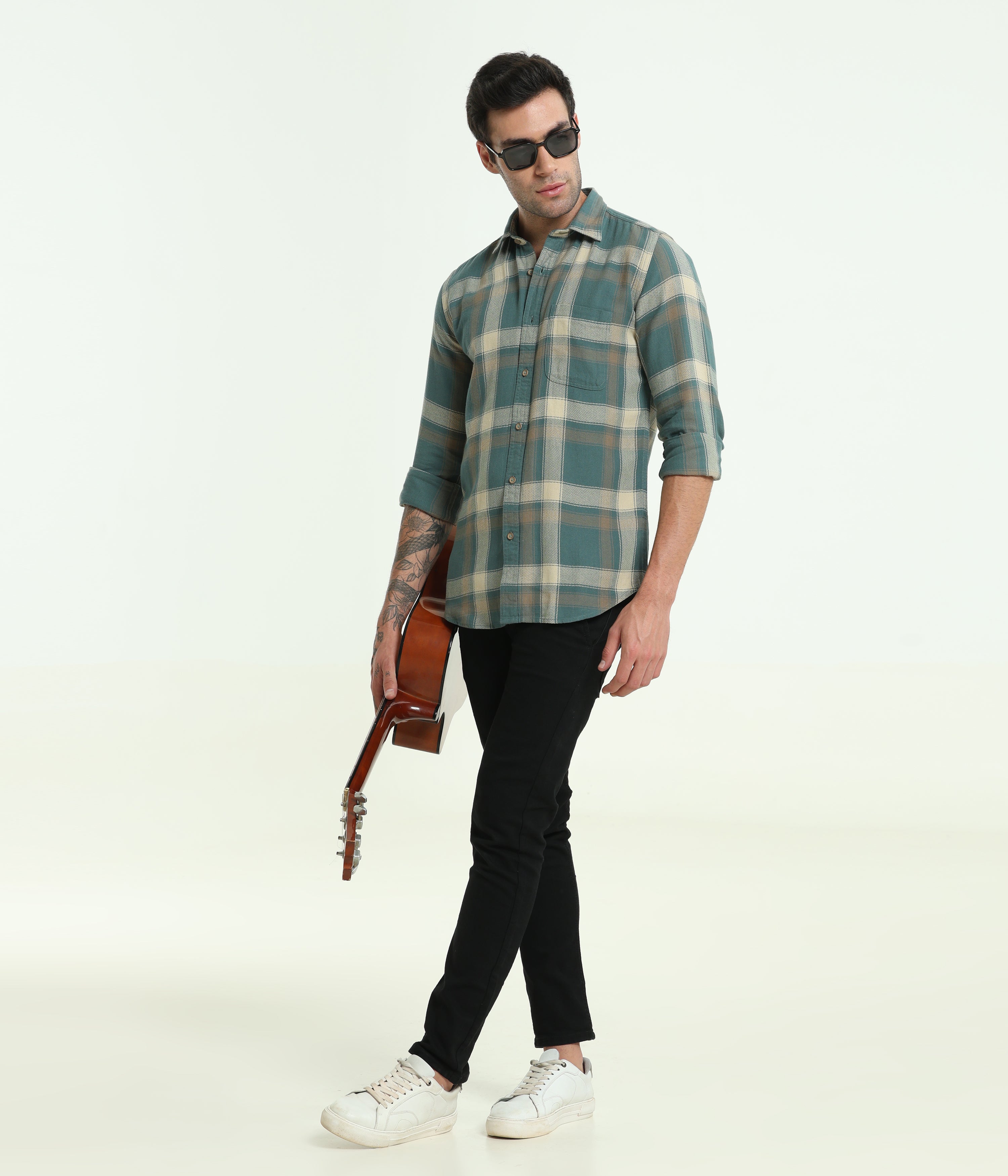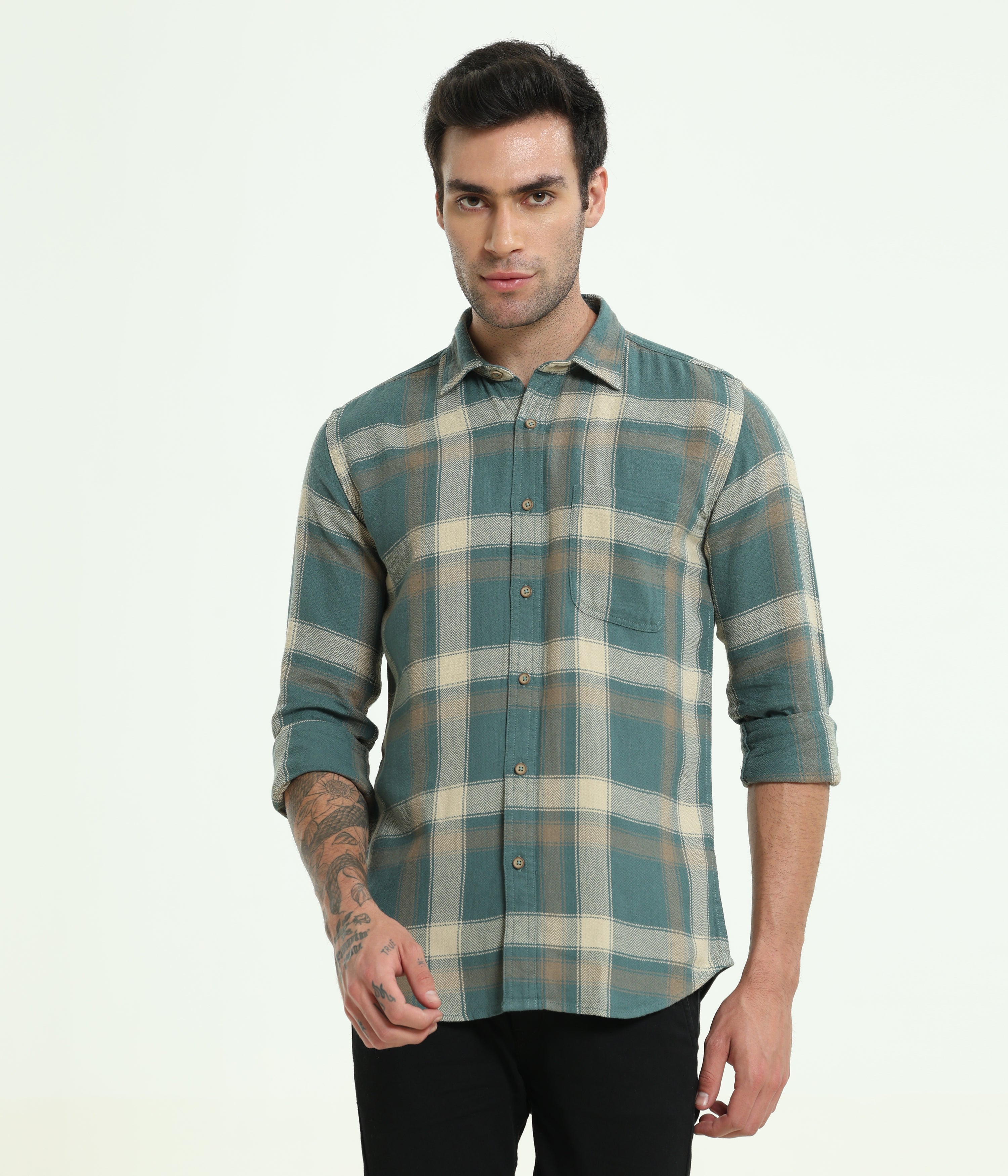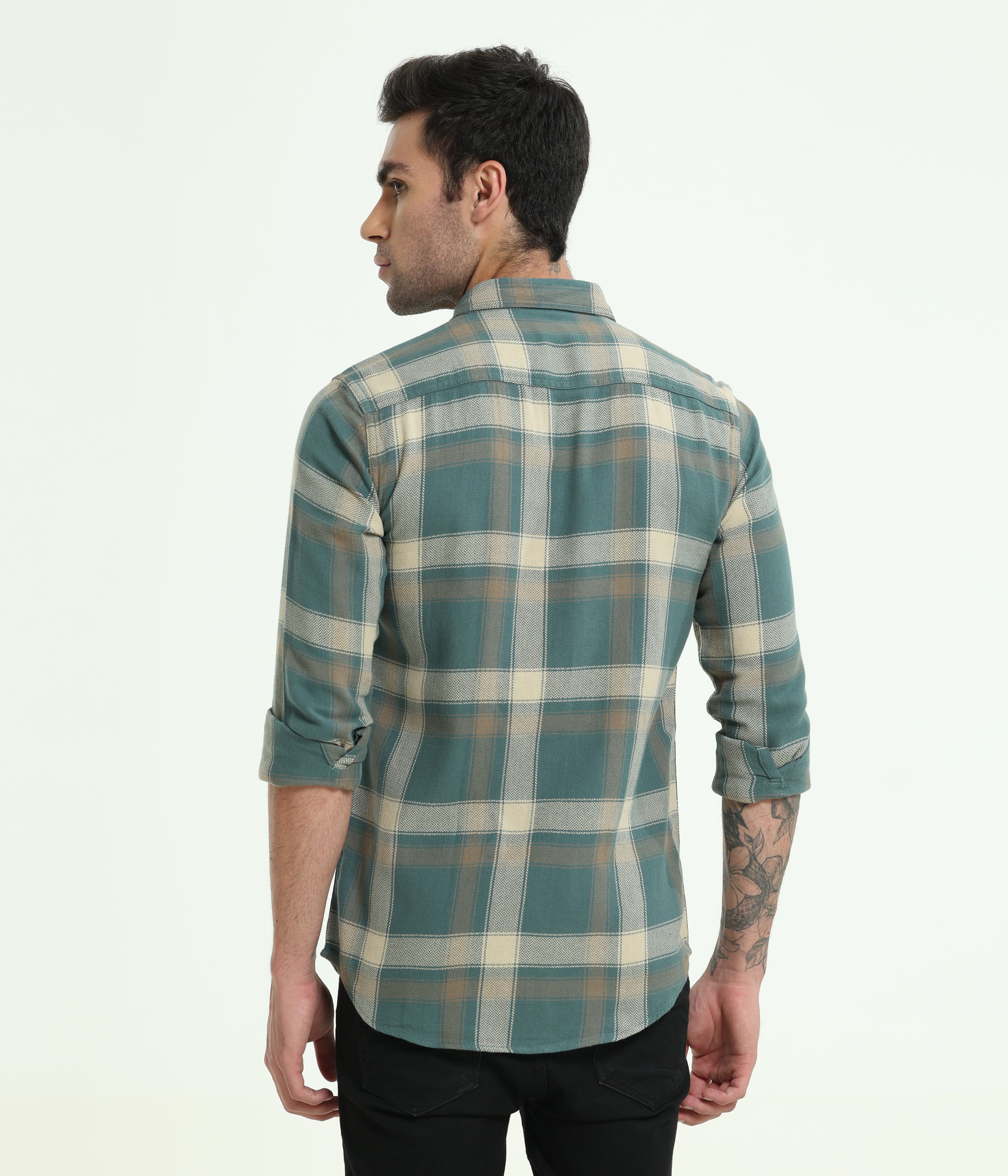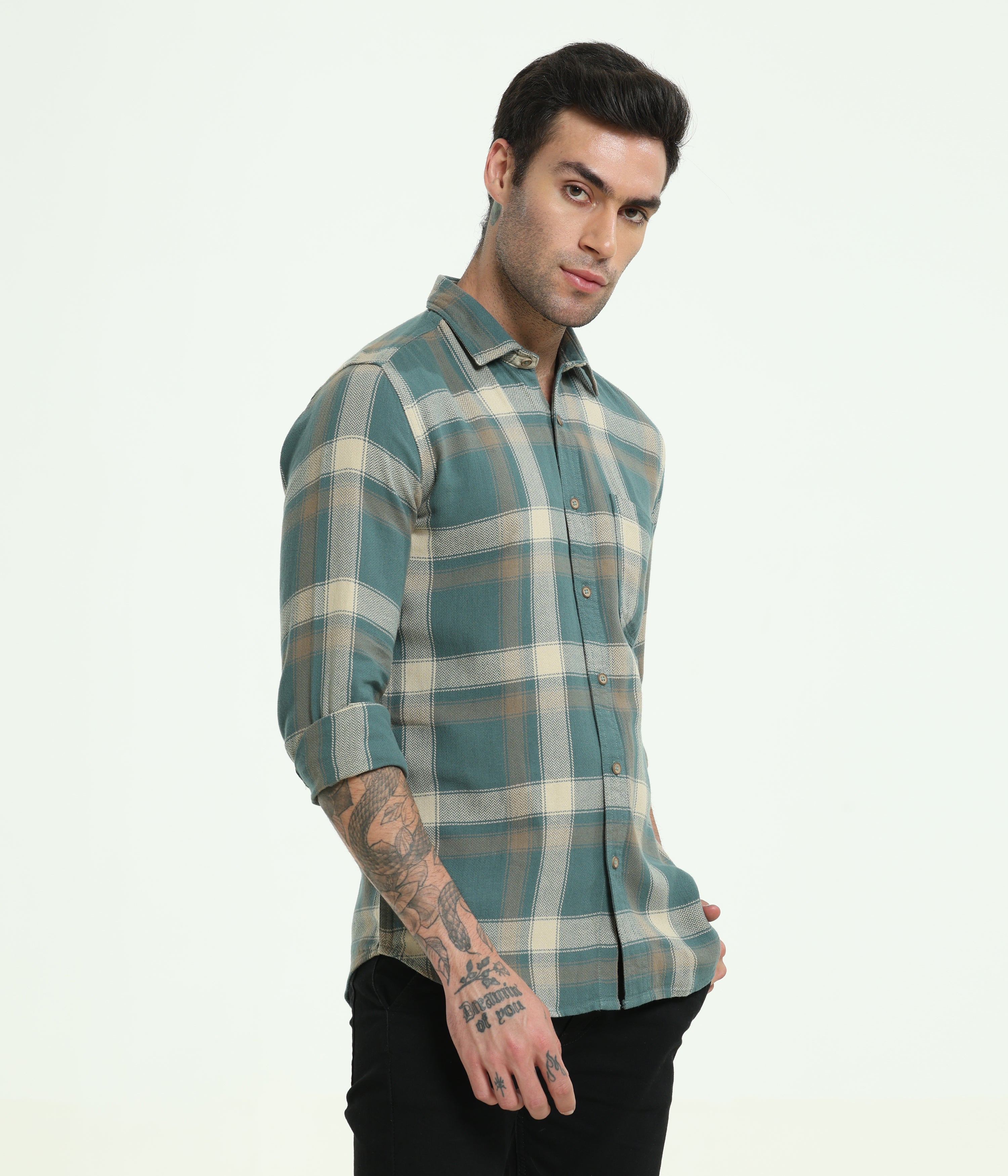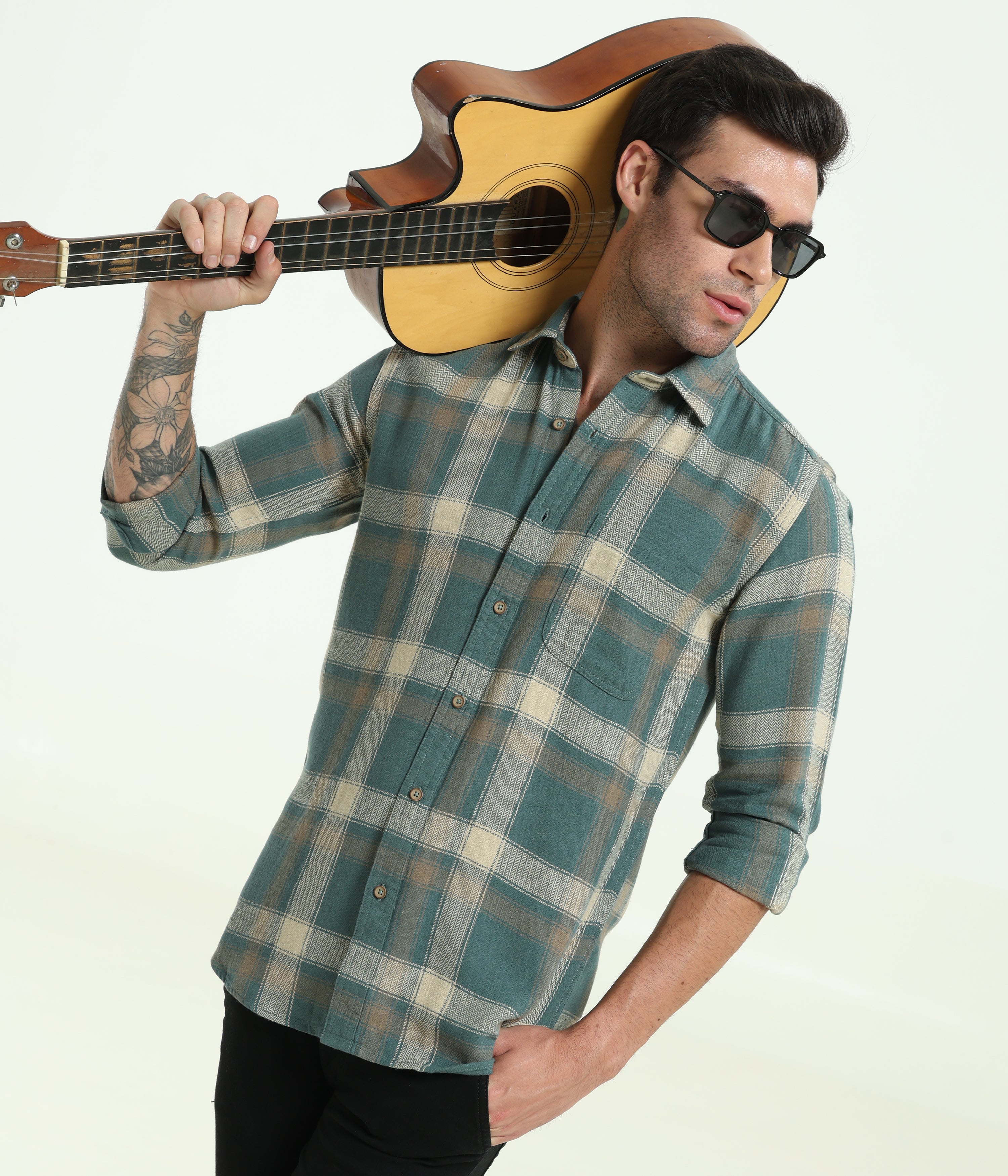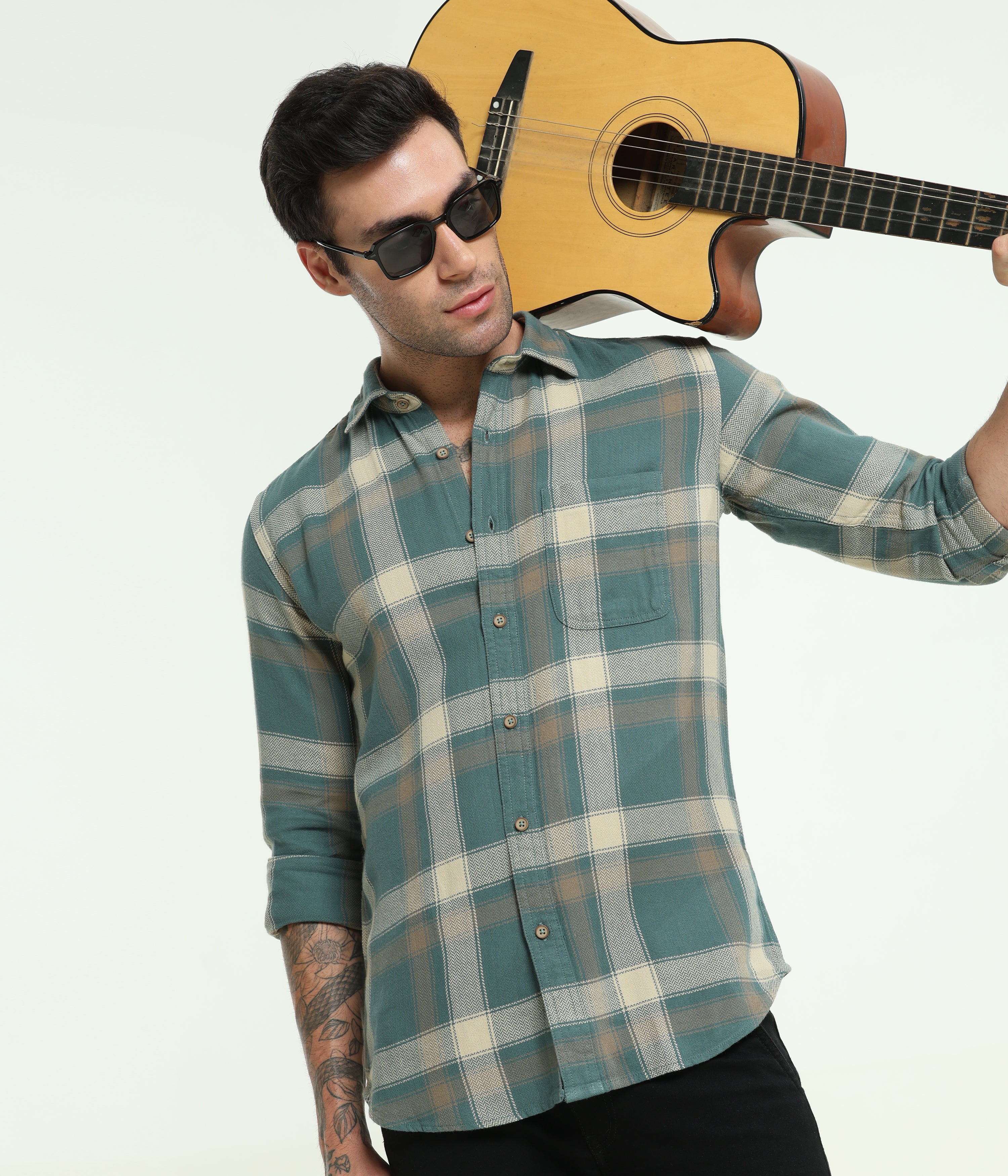 Small Cutway Collar, Self Front, Normal Cuff, Slim Fit: This shirt features a small cutway collar, a self front, and normal cuffs, all in a sleek and slim fit design that adds a modern touch to your outfit.

Dark Cyan: Embrace the bold and trendy Dark Cyan shade, a deep blue-green color that exudes confidence and style.

Dark Cyan Slim Fit Shirt: This slim fit shirt offers a contemporary and fitted look that's perfect for those who appreciate a stylish silhouette.

Check Shirt: The check pattern adds a touch of sophistication and style, making it suitable for various occasions.

Pop of Color: The dark cyan color of this shirt is perfect for adding a pop of color to your outfit, making it stand out and catch the eye.

Comfortable Cotton Fabric: Crafted from high-quality cotton, this shirt ensures comfort and breathability, allowing you to stay stylish and at ease throughout the day.
Elevate your fashion game with our Dark Cyan Slim Fit Check Shirt, a trendy and bold choice for those who want to make a statement with their attire.