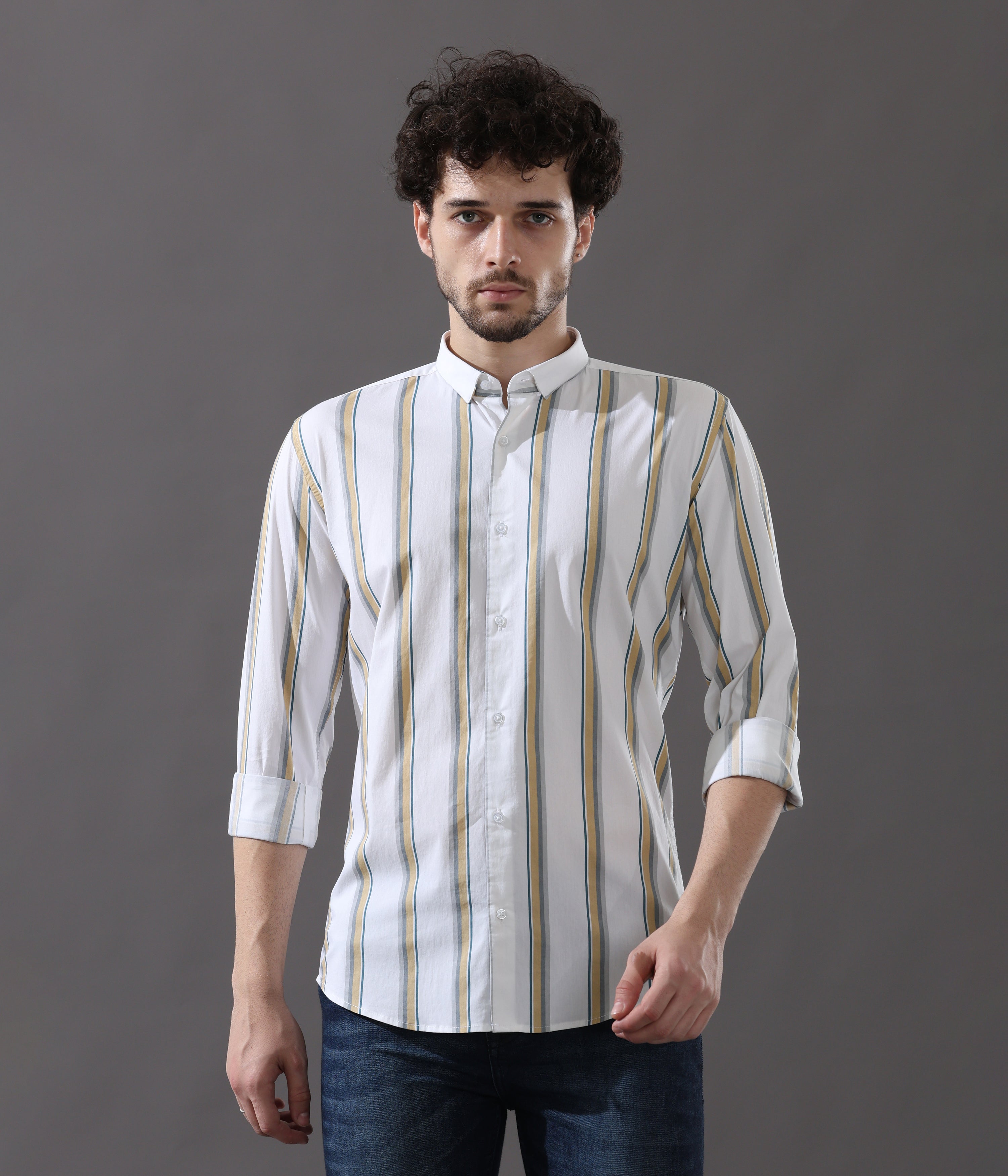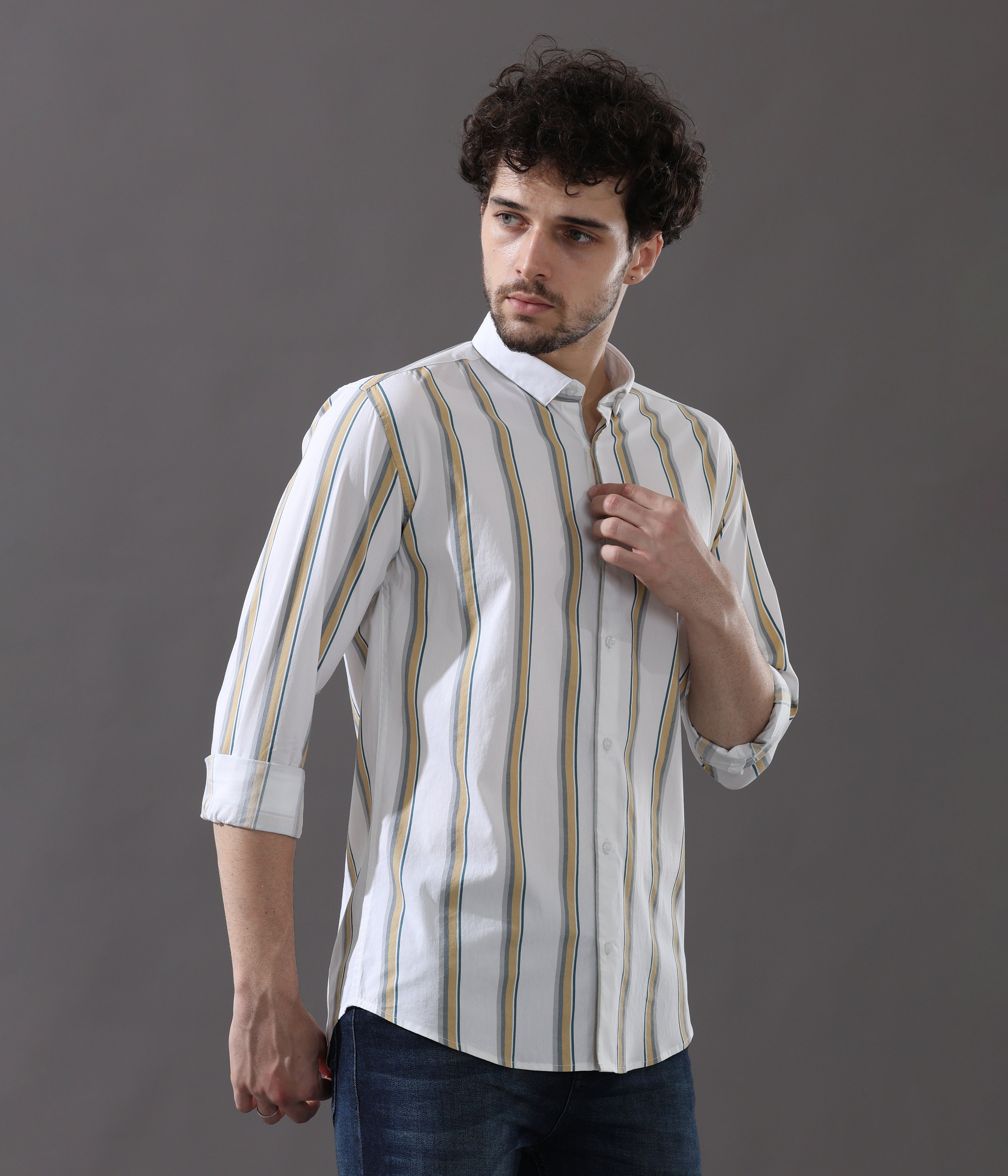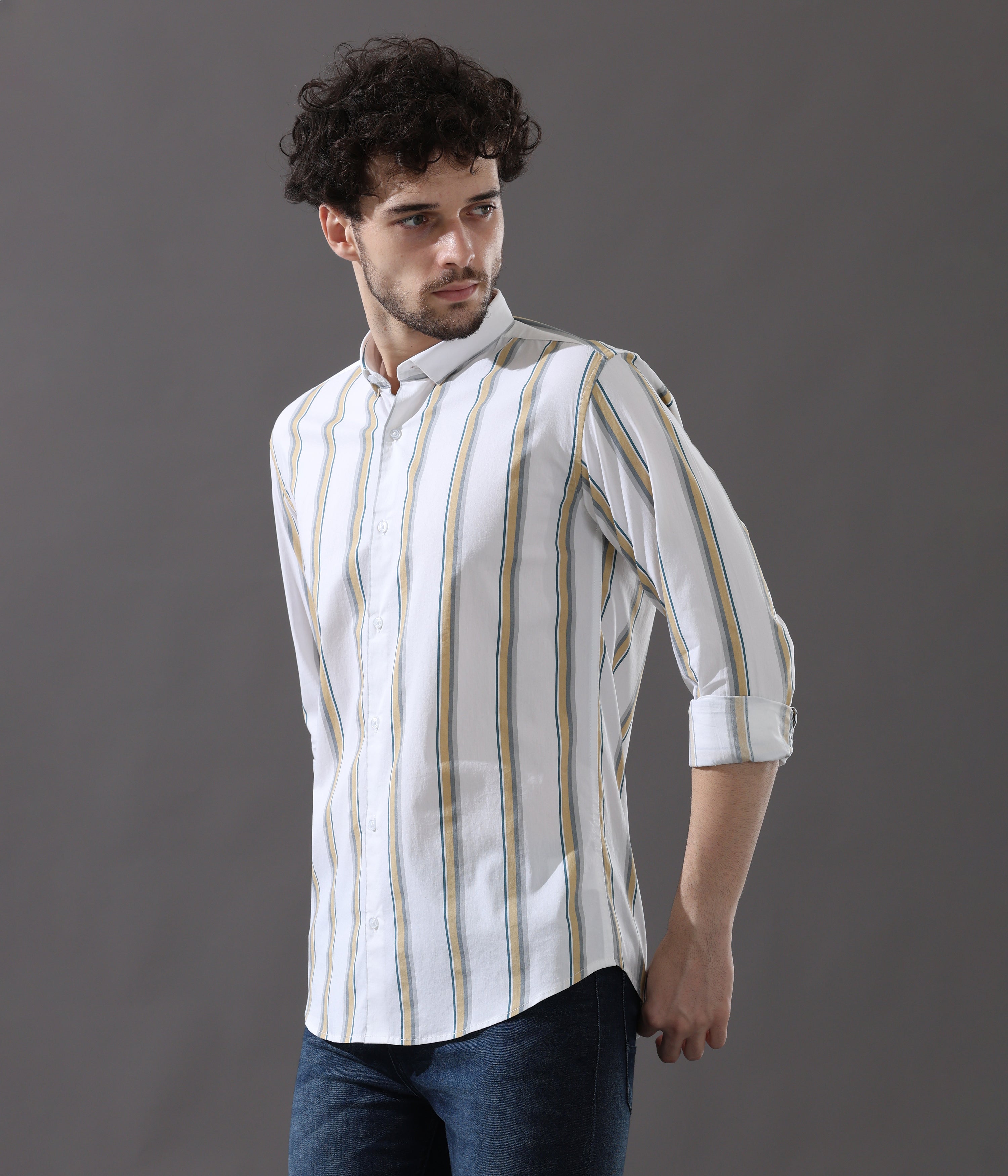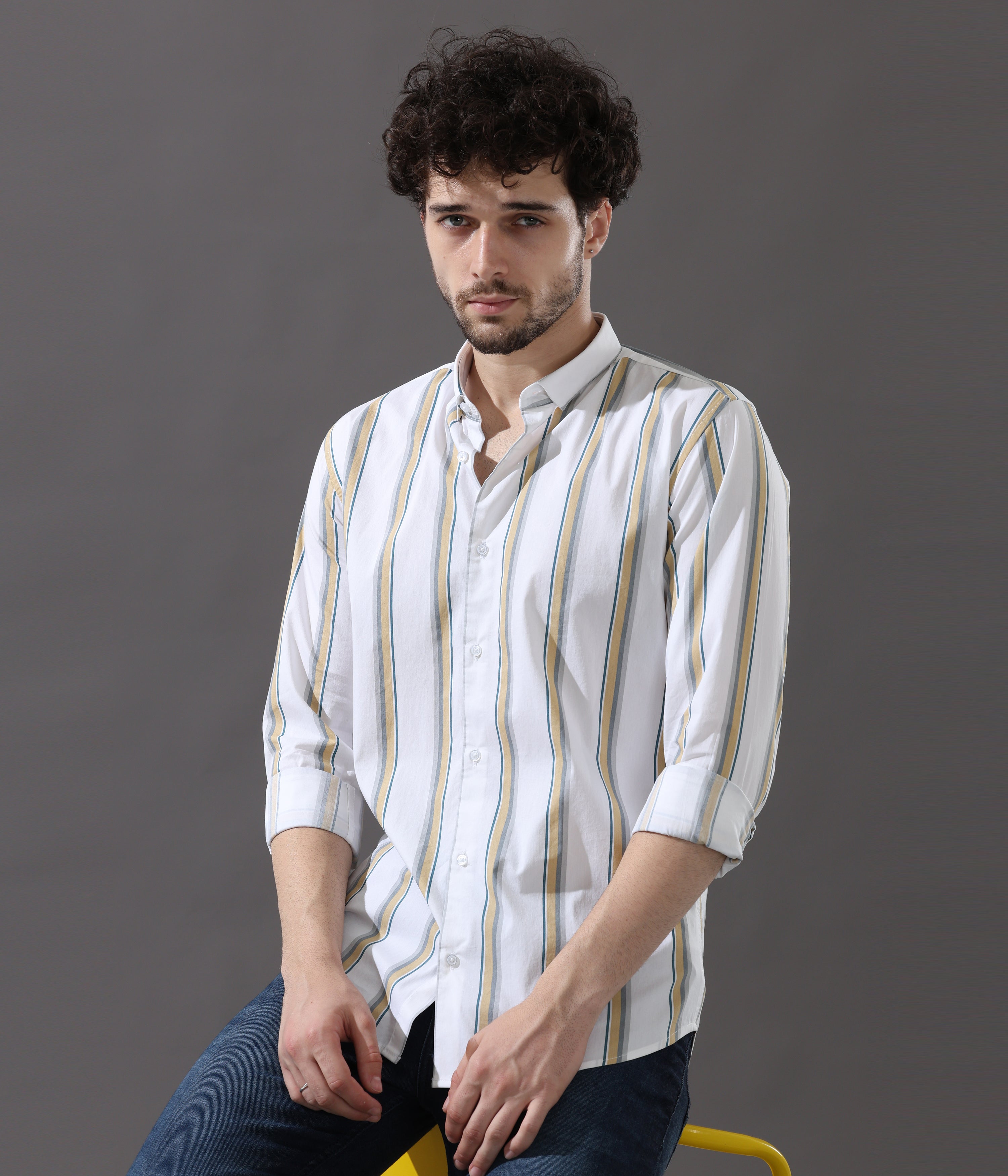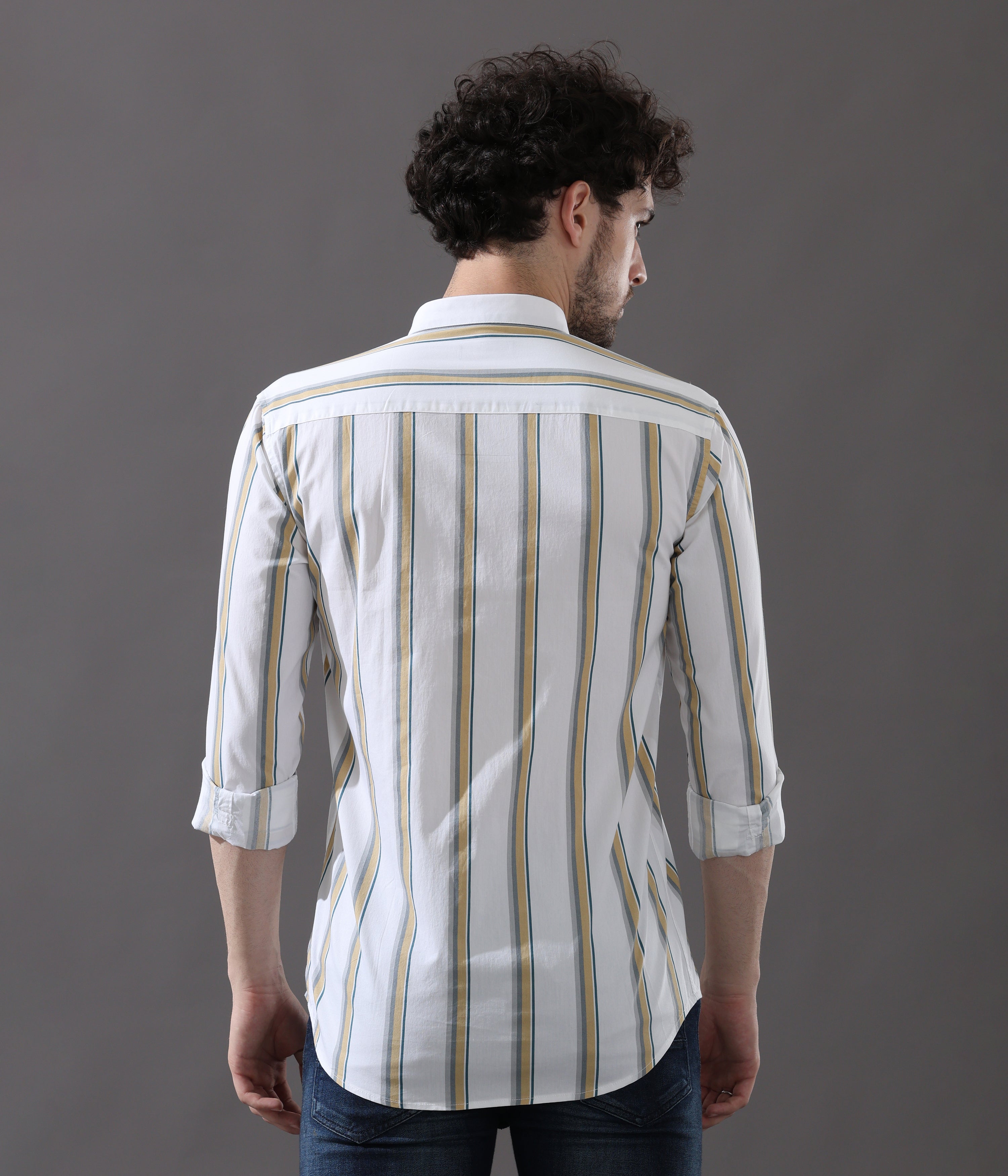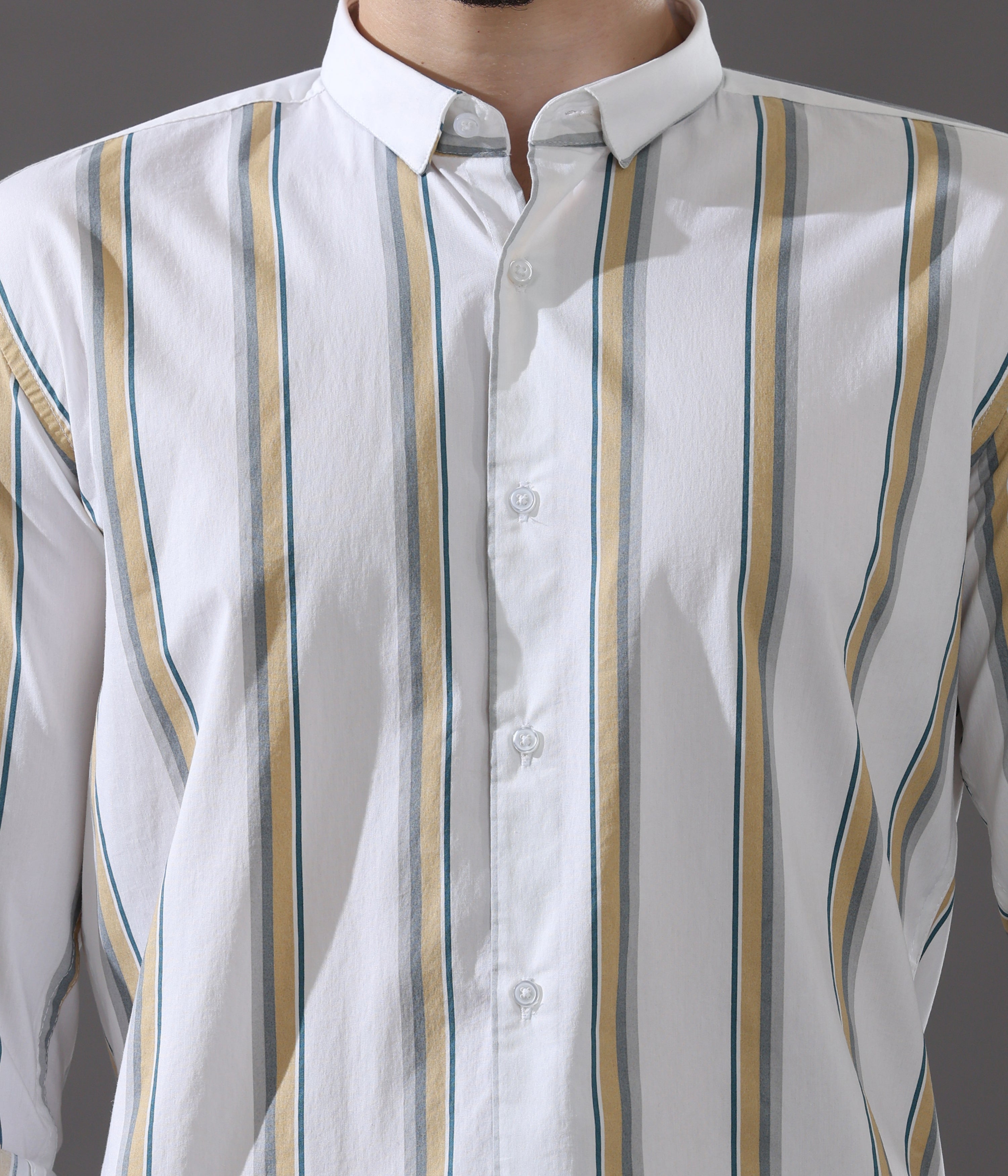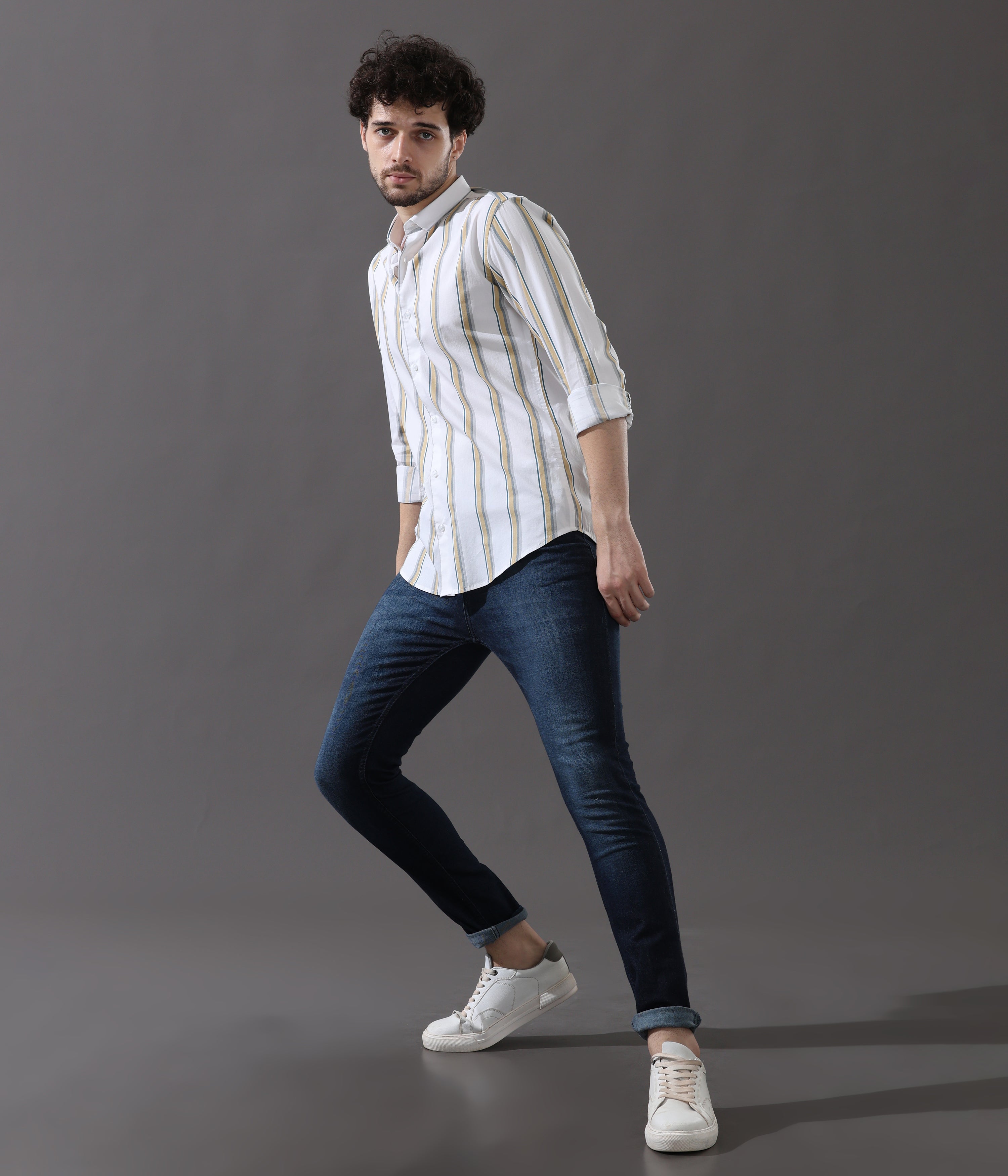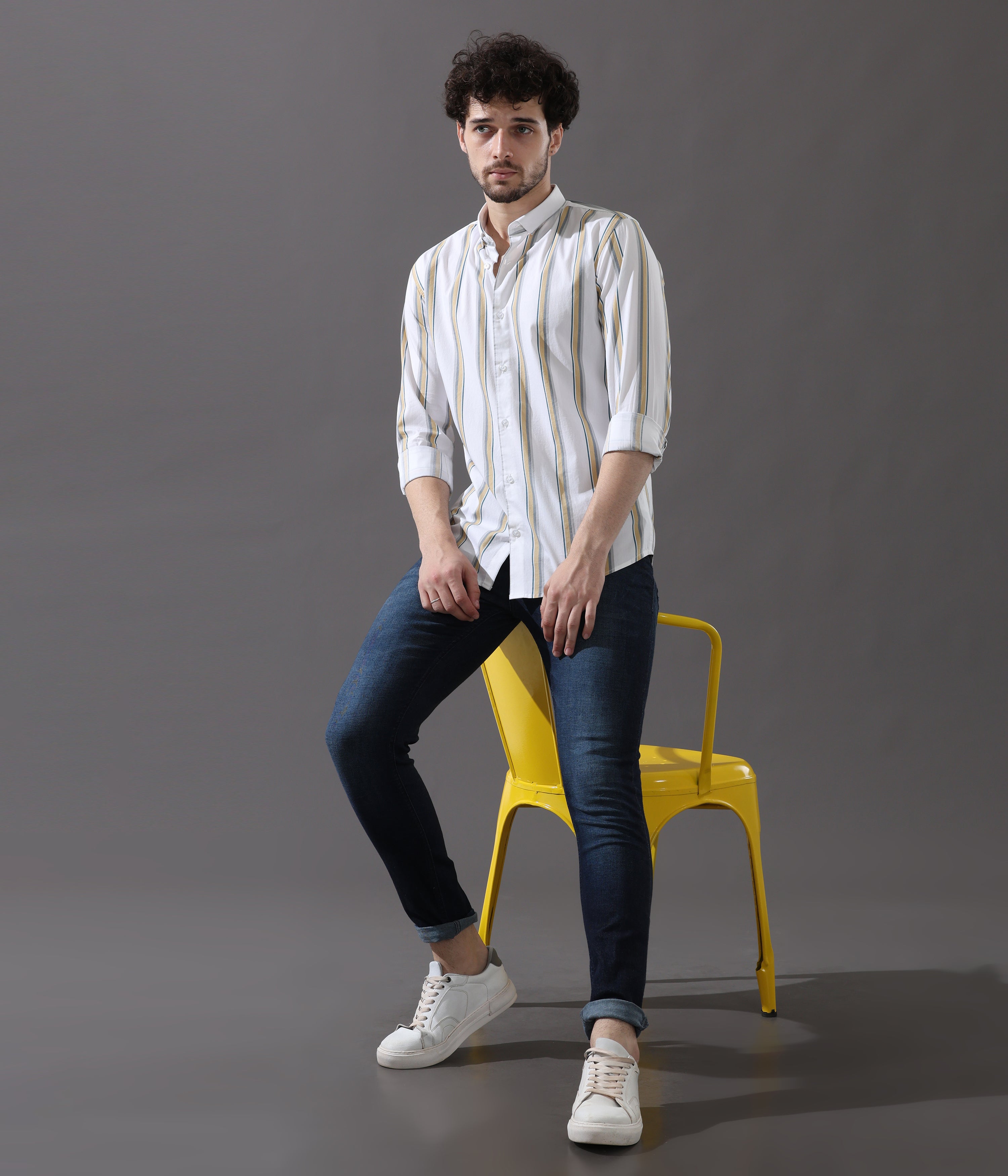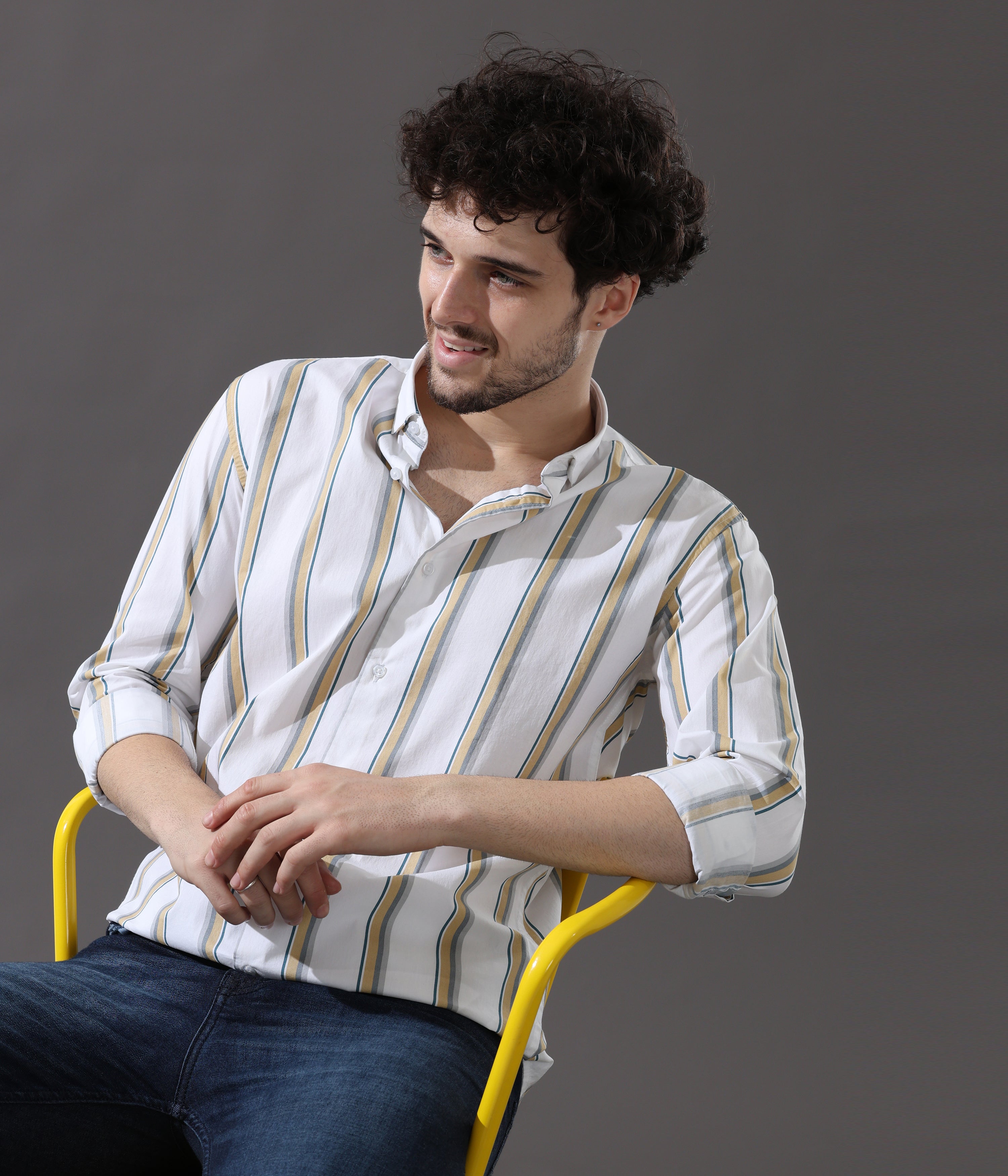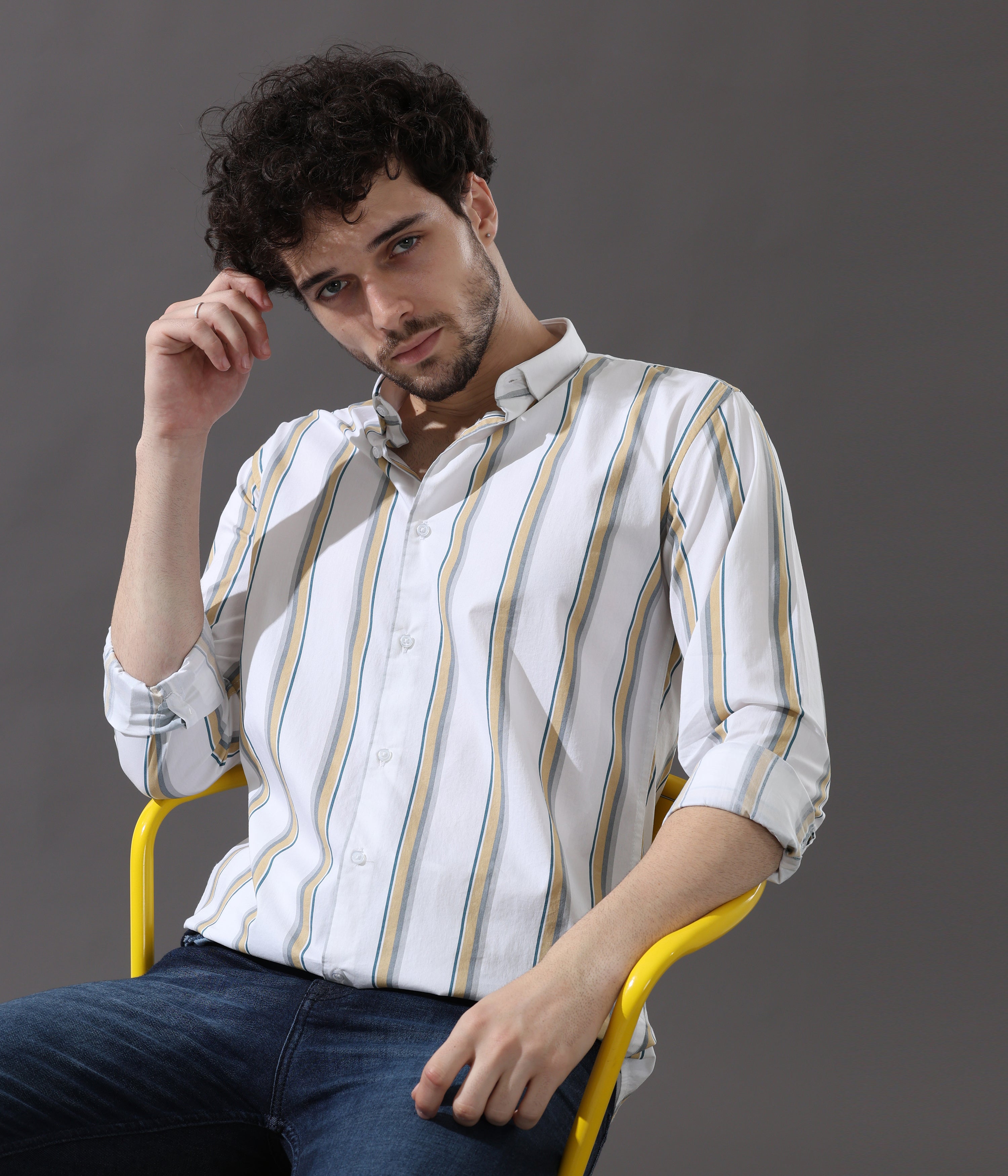 Elevate your fashion game with our Mustard Color Stripe Shirt. This trendy shirt features bold stripes in a warm mustard color, making it an excellent choice for adding a pop of color and staying stylish.
Key Features:
Slim Fit: Designed to provide a sleek and modern look while ensuring comfort.
Small Cutaway Collar: The small cutaway collar adds a contemporary touch to your neckline.
Self-Front Design: Crafted with attention to detail, the self-front style enhances the shirt's overall appeal.
Normal Cuff: The normal cuff style offers a classic finishing touch to the shirt.
Bold Mustard Stripes: The warm mustard color and bold stripes make a statement and add vibrancy to your outfit.
High-Quality Cotton: Crafted from premium cotton, this shirt ensures breathability and comfort.
Versatile for Any Occasion: Whether it's a casual day out or a social gathering, this shirt is a versatile choice.
Stay trendy and stylish with the Mustard Stripe Shirt. The bold stripes and warm mustard color make it a standout piece in your wardrobe. Whether you're looking to make a statement or simply want to add some color to your outfit, this shirt is the perfect choice.