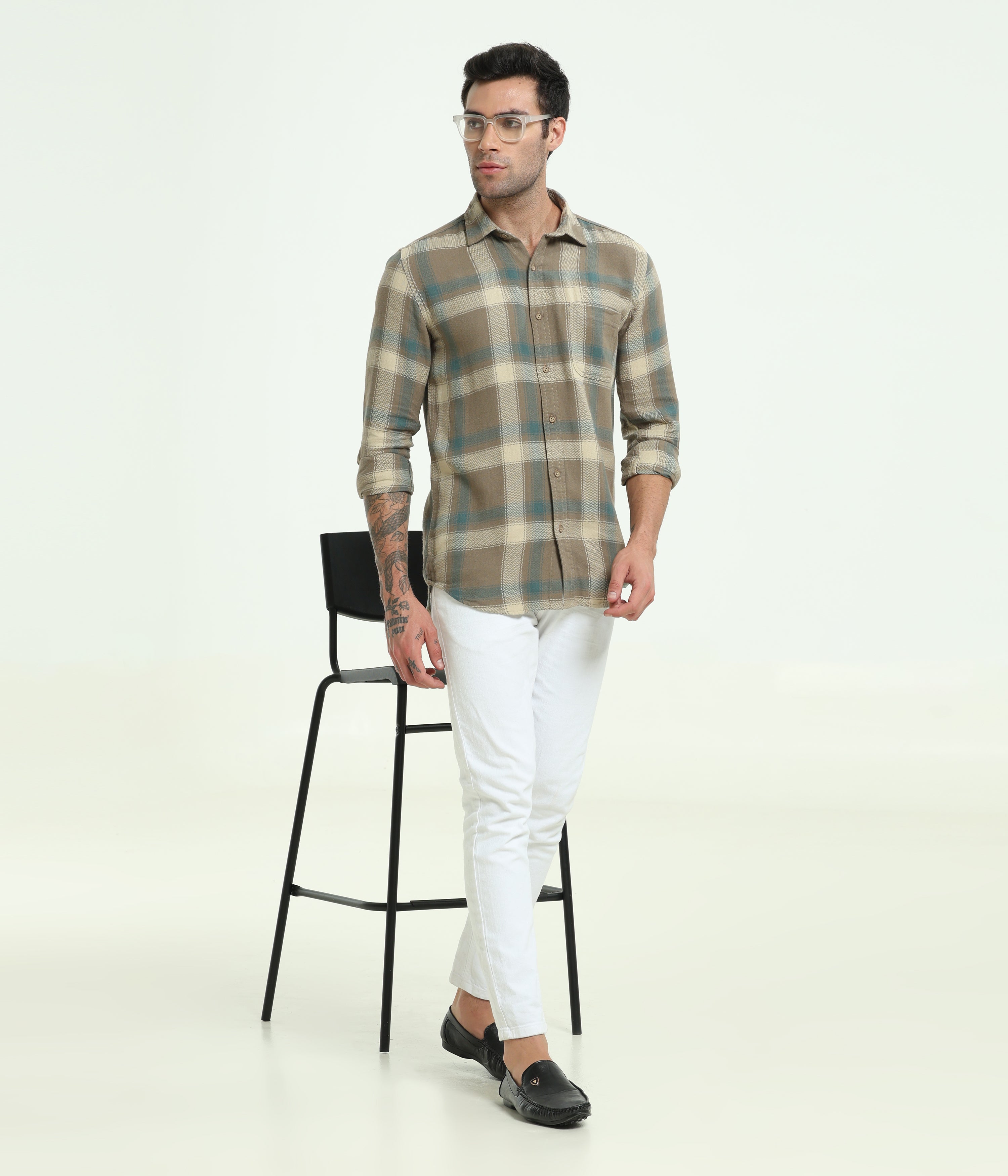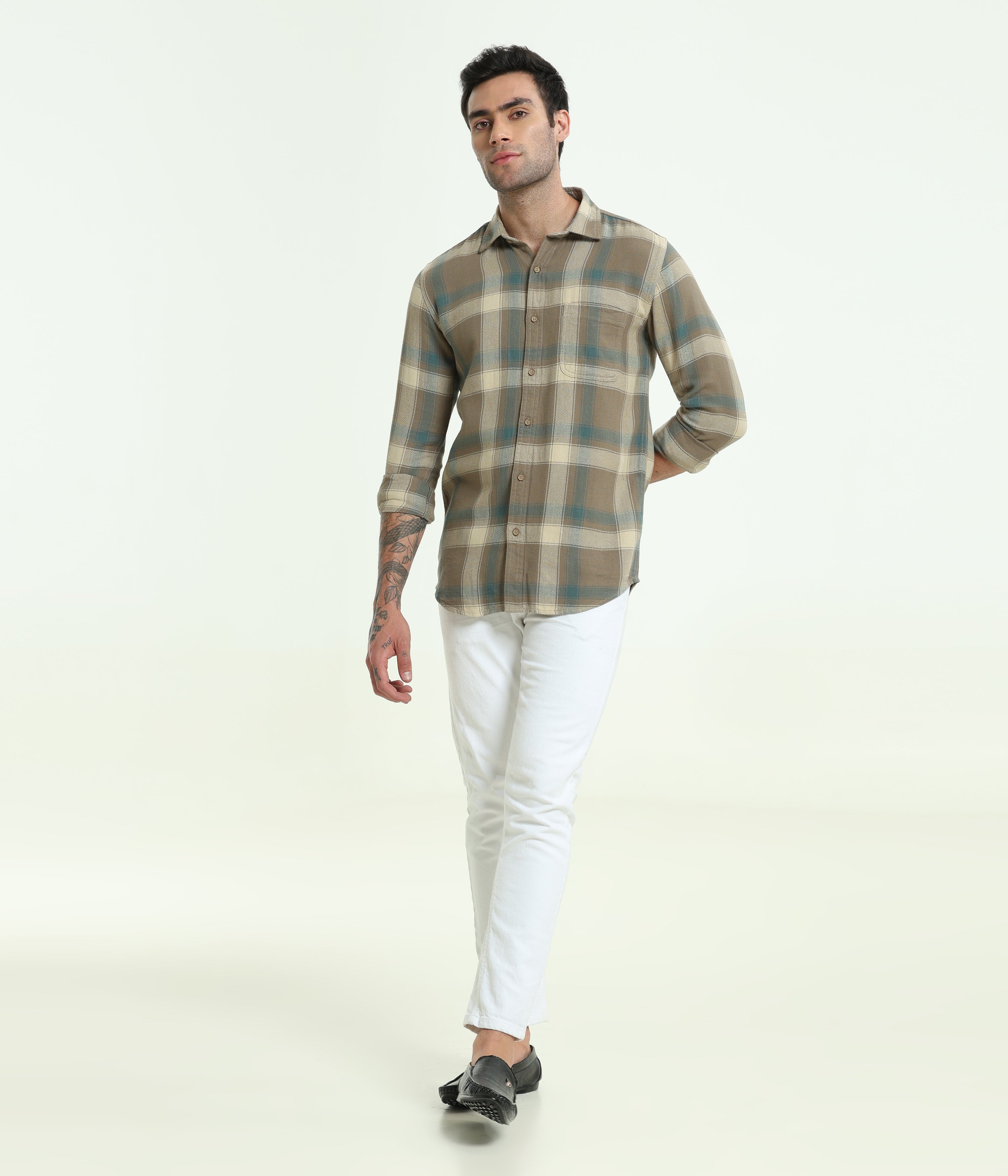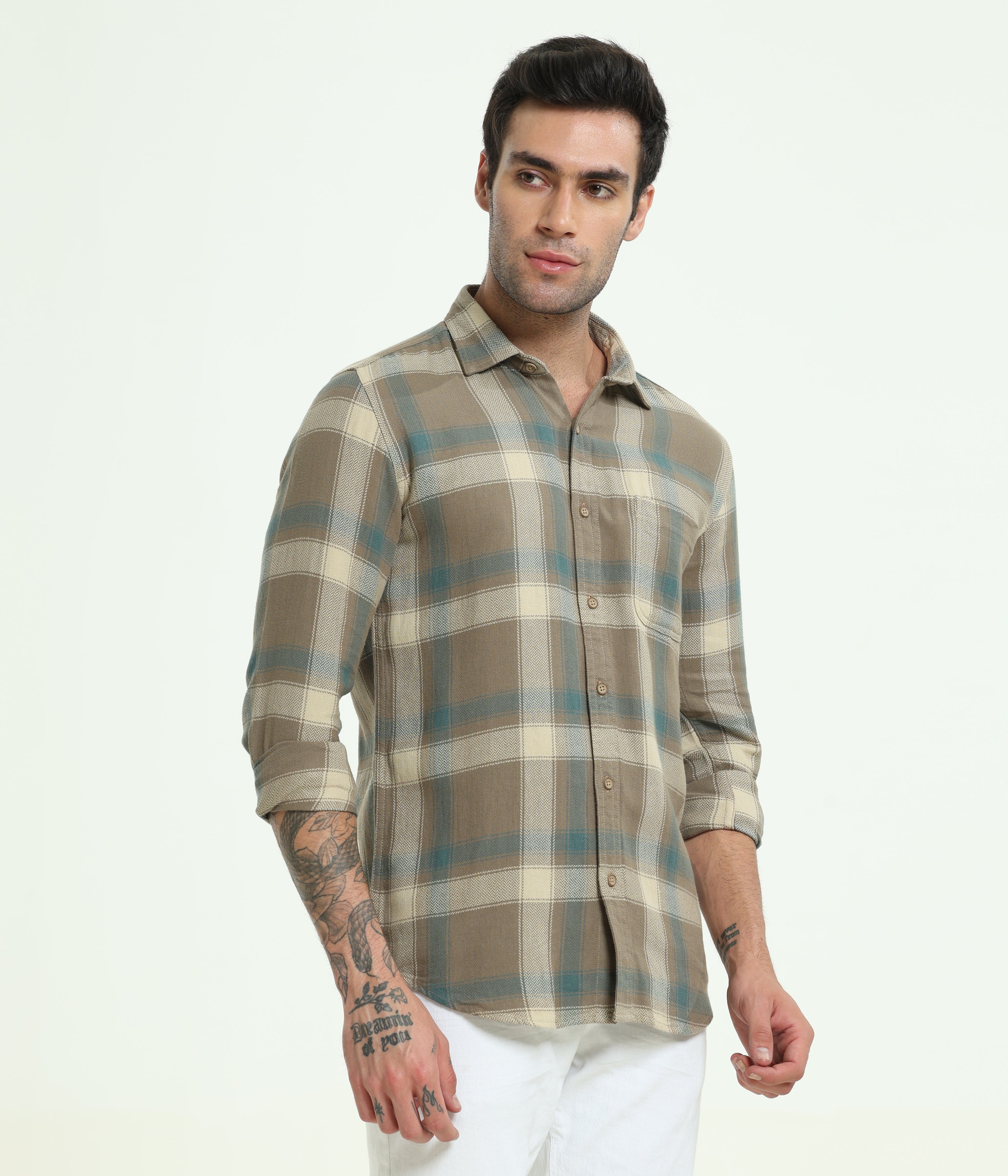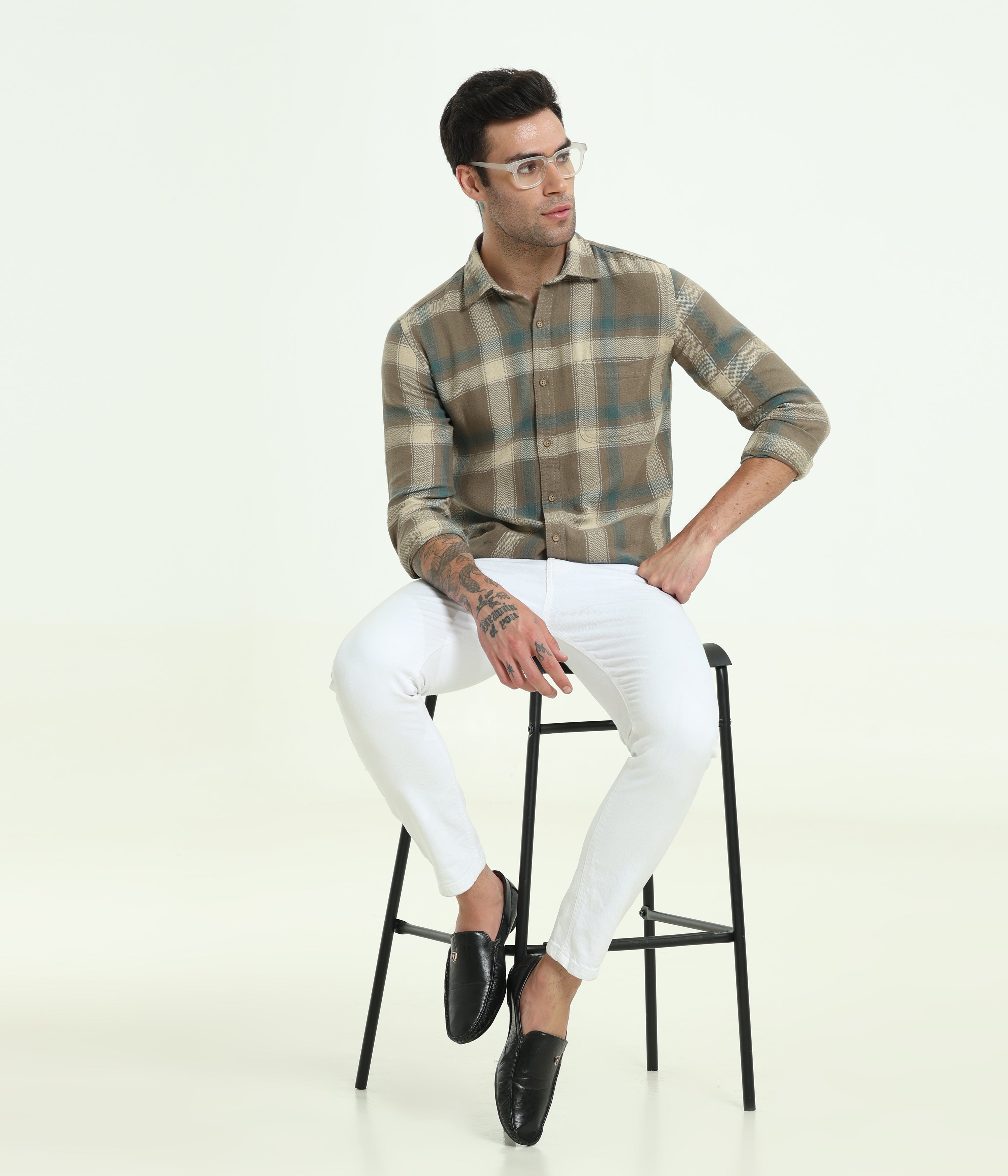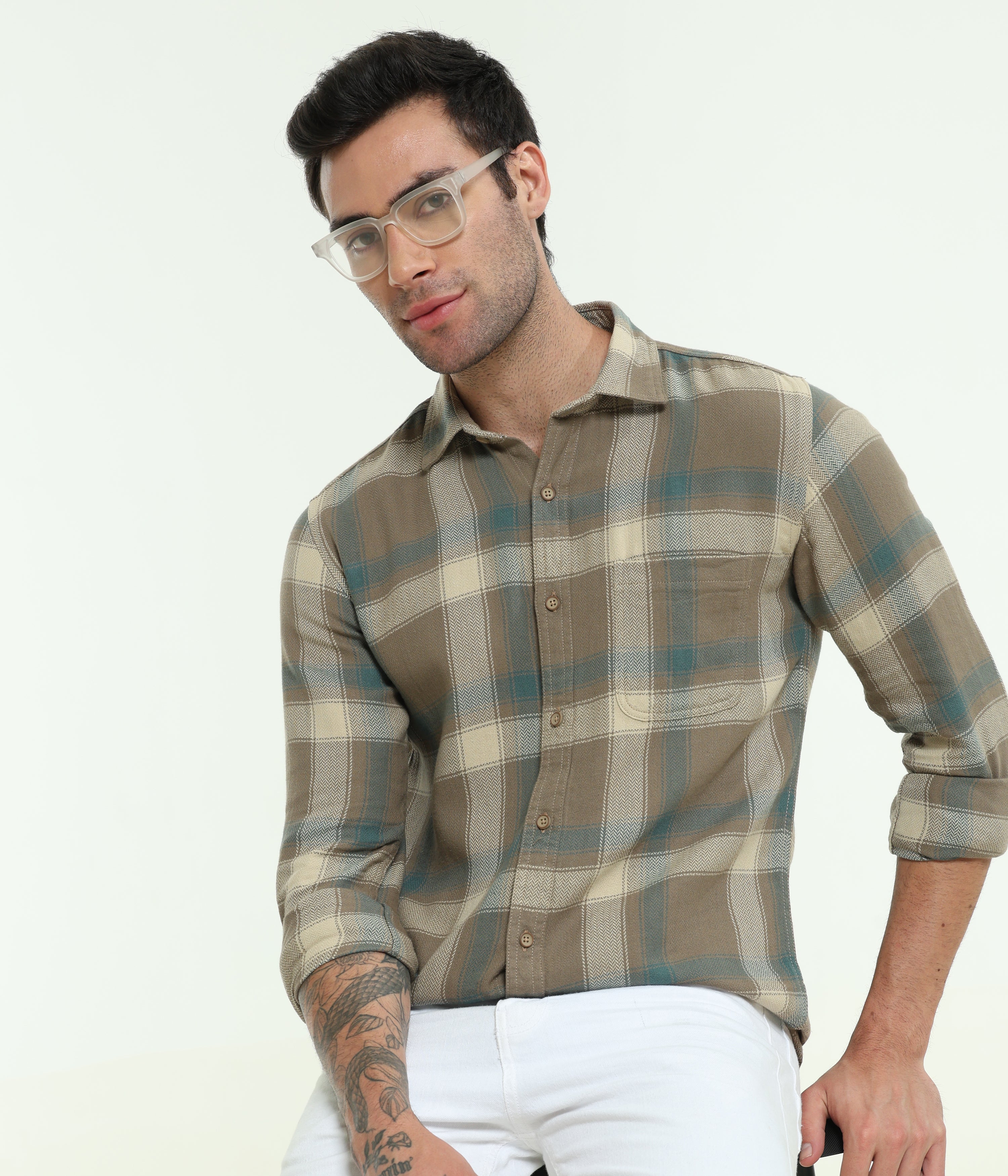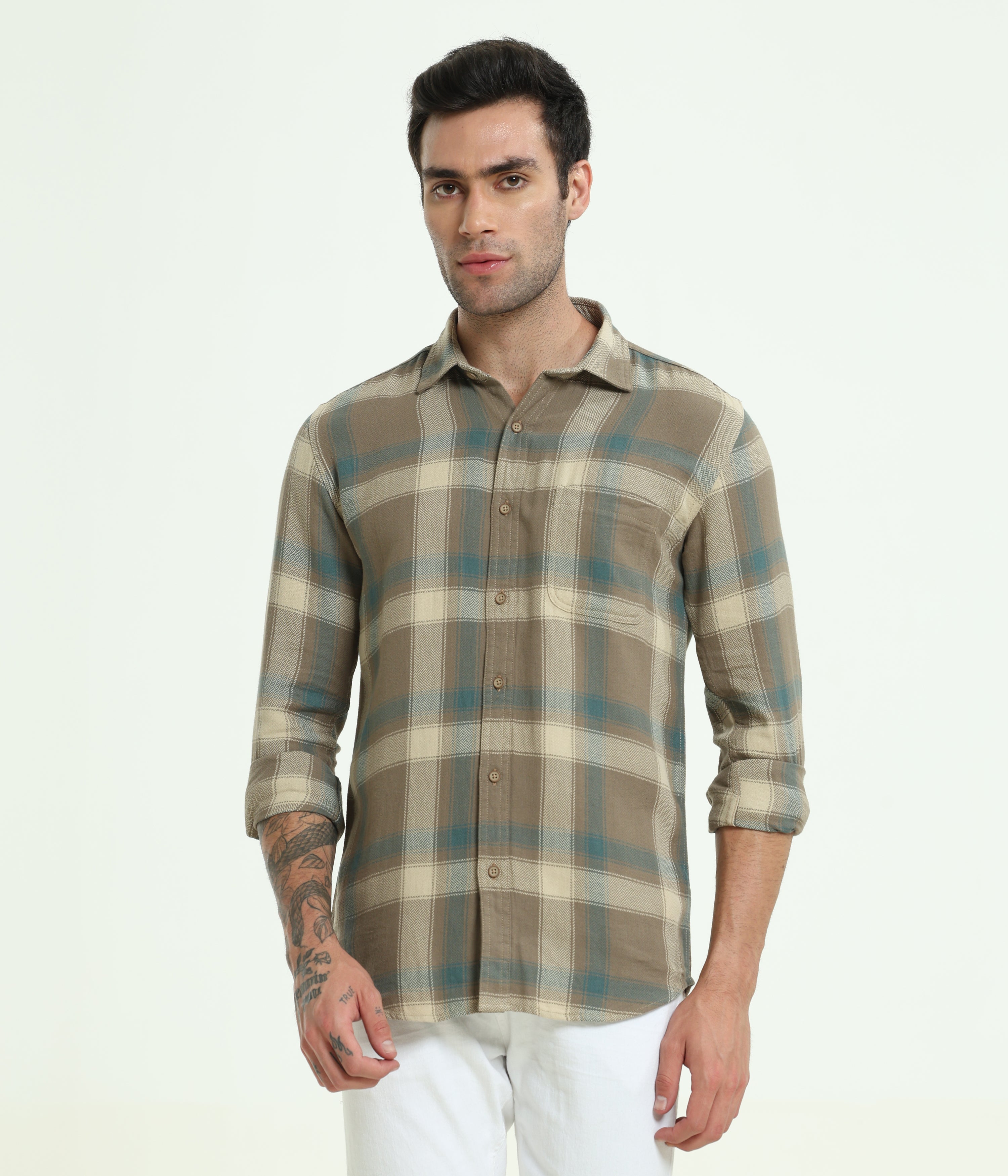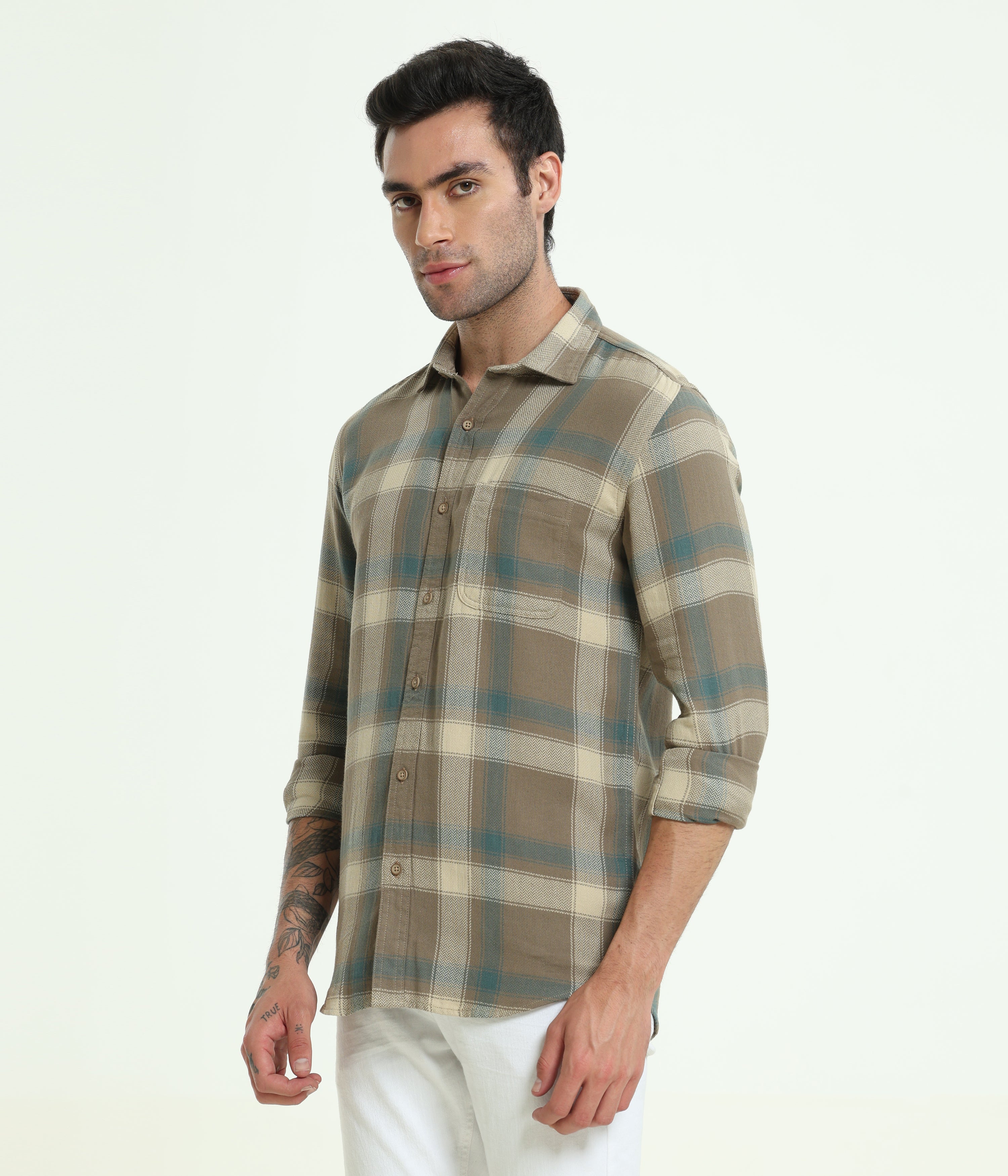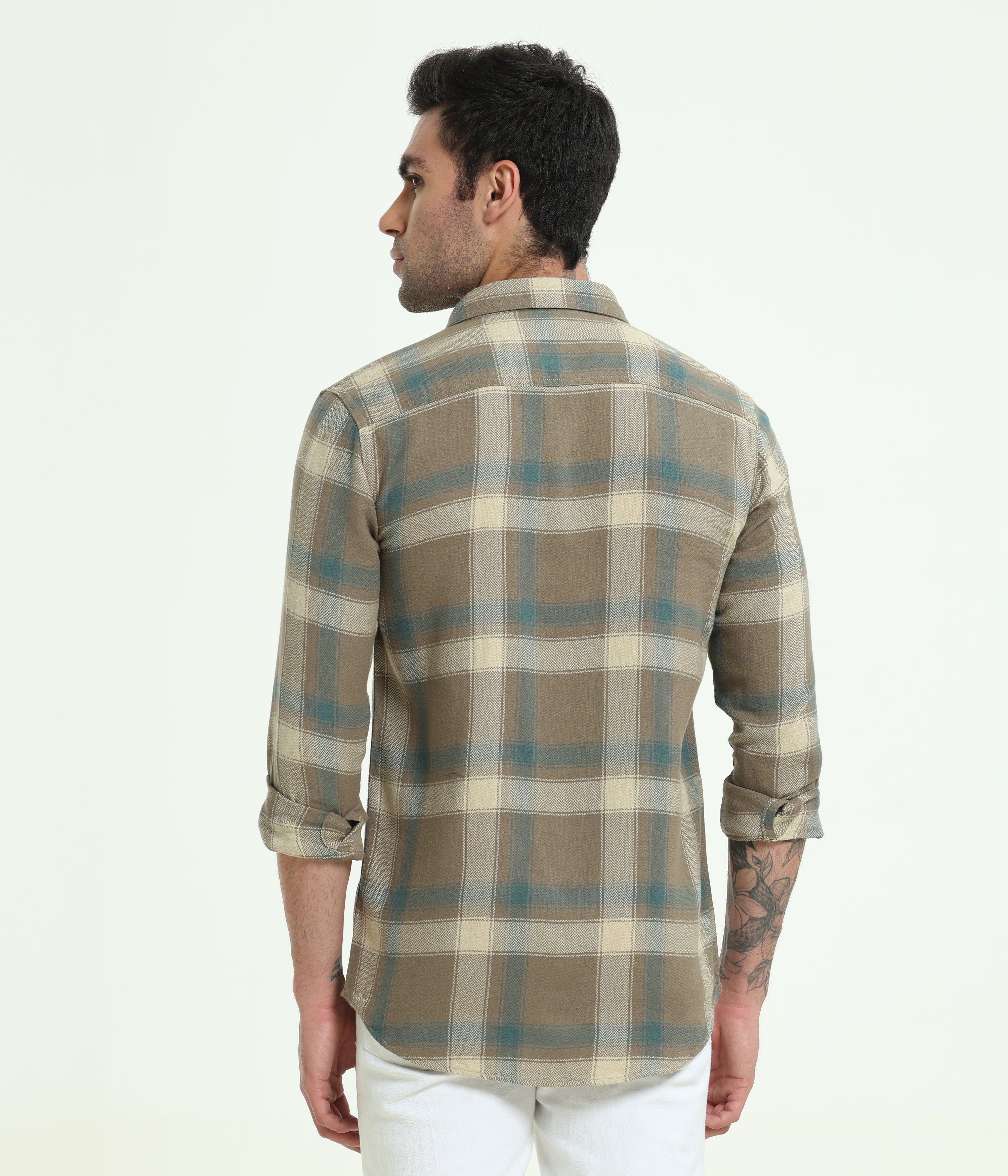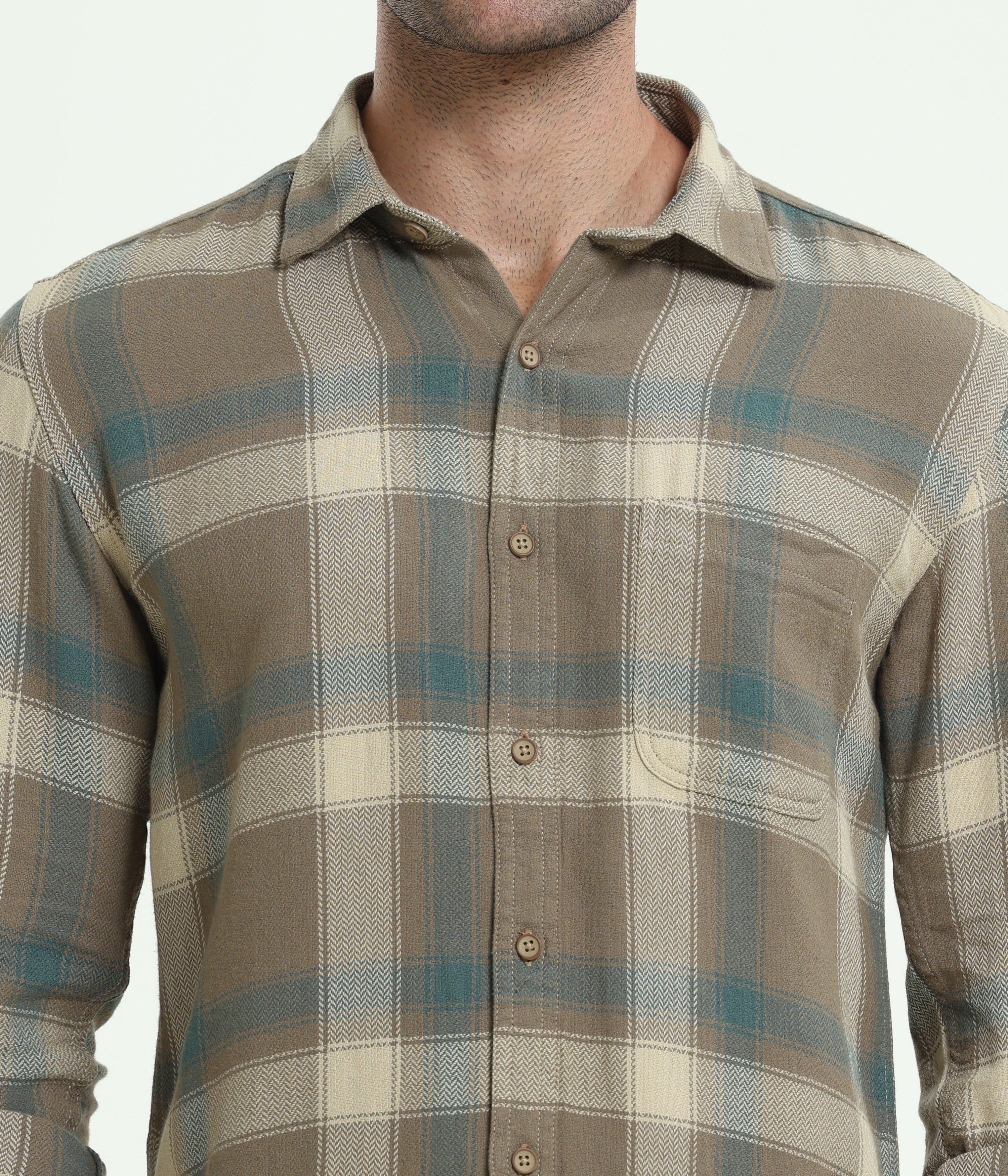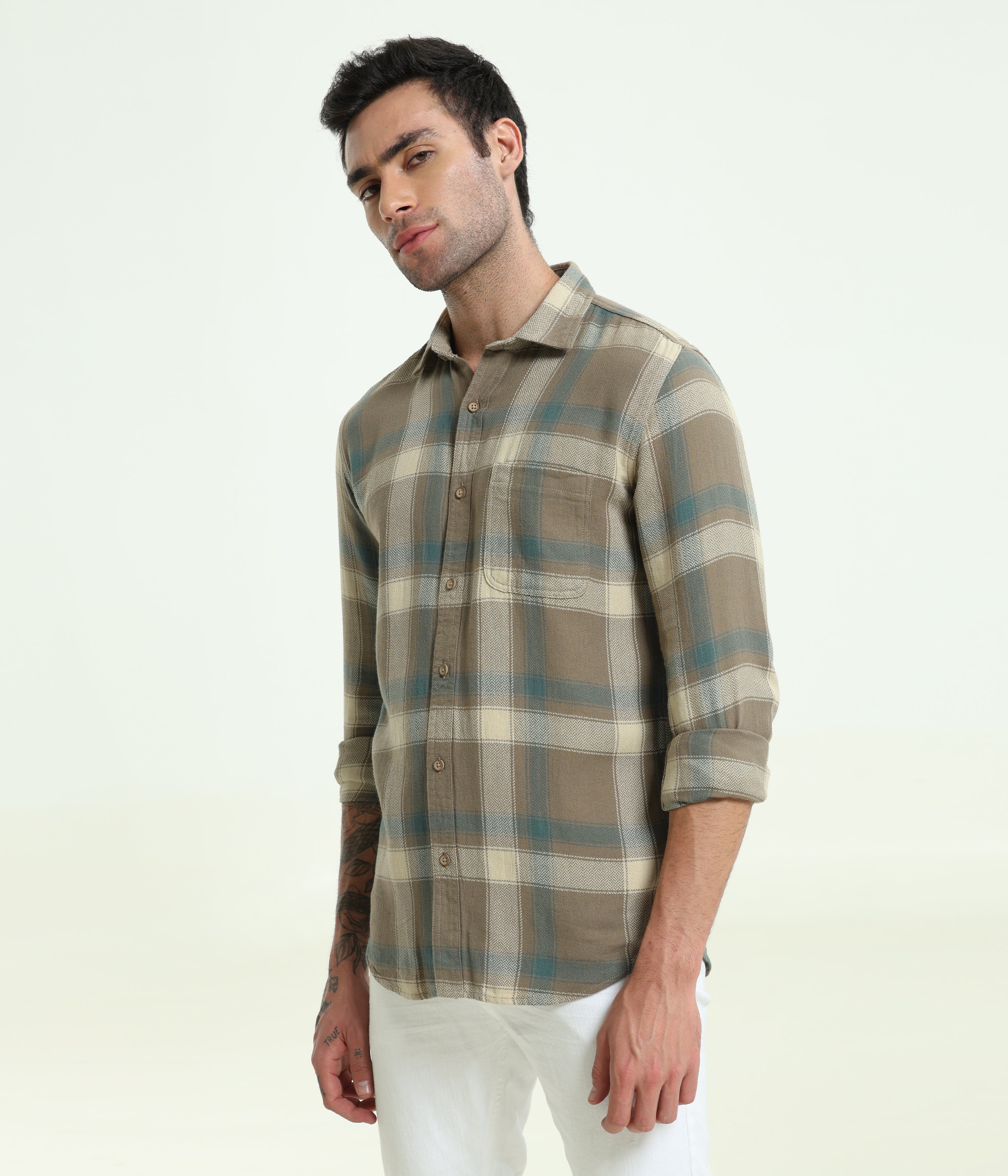 SAGE GREEN SLIM FIT SHIRT
Small Cutway Collar, Self Front, Normal Cuff, Slim Fit: This shirt features a small cutway collar, self front, and normal cuffs, all designed in a sleek and modern slim fit style.

Sage Green: The shirt is offered in a stylish Sage Green color, radiating a calm and earthy vibe that adds a touch of natural elegance to your look.

Sage Green Slim Fit Shirt: The slim fit design ensures a contemporary and tailored appearance, making it a perfect choice for those who appreciate a modern silhouette.

Check Shirt: The check pattern adds a stylish and sophisticated element to the shirt, making it versatile for various occasions.

Versatile Style: Sage green is a versatile color that can be dressed up or down, making it a fantastic choice for any occasion.

Comfortable Cotton Fabric: Crafted from high-quality cotton, this shirt guarantees comfort and breathability, allowing you to feel at ease throughout the day.
Elevate your fashion with our Sage Green Slim Fit Check Shirt, a stylish and versatile choice that exudes both modernity and natural elegance. Perfect for those who seek a calming and sophisticated touch in their attire.